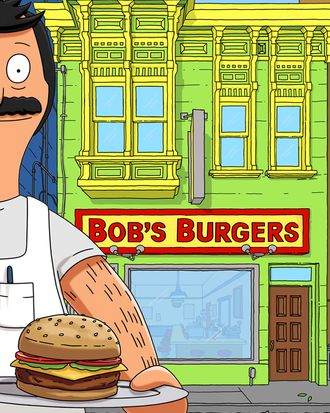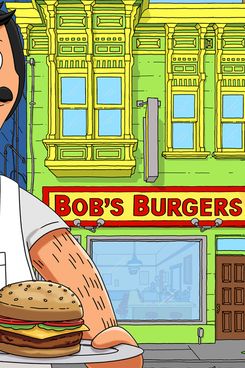 As Vulture reported a couple of hours ago, Fox has renewed Sunday-night success Bob's Burgers for another season. We caught up with series creator Loren Bouchard via e-mail, and he agreed to give us his first post-pickup interview.
So does it seem like more and more people are starting to catch on to the show? Have you been hearing buzz building over the last few weeks?
It does feel that way. We carefully crafted the show so that at first, a huge number of people would hate it. Then slowly but surely a small percentage of those people might begin to not hate it as much, and then an even smaller number of those people would begrudgingly start to like it.
Had you been expecting the pickup for a while now? Or has it been total pins-and-needles waiting for word?
Obviously because of animation deadlines, you knew a decision needed to come sooner rather than later. It was something in between … maybe pins and something not as sharp as needles. Pins and spoons?
What story lines have you already sketched out for next season?
You know how when there's a bank robbery and it turns into a hostage situation … and at some point they order food for the robbers and the hostages, and the cops have to send someone to bring it to the front door? We've been thinking what it would be like if Bob was the guy who had to make that food, and bring it.
So in honor of today's pickup, what's the special of the day at Bob's Burgers?
Burger of the day is Sloppy Seconds. Comes with Sloppy Joe Sauce.