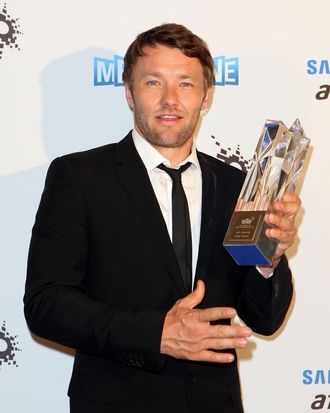 Photo: Graham Denholm/2010 Getty Images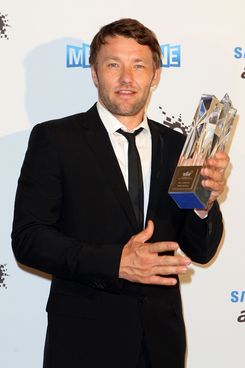 Insiders tell Vulture that Bourne Legacy director Tony Gilroy wants to cast Australian actor Joel Edgerton (Animal Kingdom) as the new hero in the Matt Damon–less franchise — an agent named Martin who was part of a Treadstone-like program. But the studio has two issues with this plan: First, they worry that Edgerton, who will next appear in their remake of The Thing, doesn't yet have enough worldwide recognition to carry this franchise. And second, our spies tell us that the studio is strongly considering Edgerton for the role of the Huntsman in Snow White and the Huntsman, now that Hugh Jackman passed on it last week. (Edgerton's lack of global fame wouldn't be as much of an issue here, as Kristen Stewart and Charlize Theron would be the names selling the film.) But a decision needs to be made, as both films have to happen soon.
We're told that the studio has made significant commitments for Snow White, and Stewart (who's playing Snow) has already slashed her fee to make the film happen; this is clearly a top priority for the studio, and with most of the pieces in place they want to get it going quickly. And Universal is also facing pressure from the Robert Ludlum estate to get another Bourne film going. Currently the plan is to start shooting by July.
While Universal wavers on Edgerton for Bourne, we hear that some of their top preferences for the role are James McAvoy (who starred in the studio's Wanted) and Shia LaBeouf. So here's the decision tree: If you read that Universal has announced Edgerton for the part of the Hunstman, well, then there's a good chance that McAvoy or LaBeouf could be playing the lead in the new Bourne. Whereas, if someone else entirely is cast in Snow White and the Huntsman, then we may just have our next biologically enhanced super-spy in Joel Edgerton.
Minor spoiler alert: In a draft of Bourne Legacy shared with Vulture, the film opens with one hell of a chase scene that's carried out on foot, so … memo to all Bourne aspirants: Time to start with the wind sprints!
UPDATE: And the role went to … Jeremy Renner, the Oscar-nominated up-and-comer already juggling two potential franchises (Mission: Impossible, The Avengers). What went down? Stay tuned …