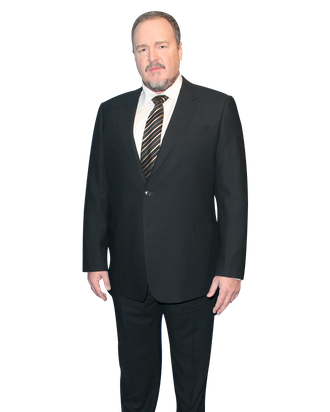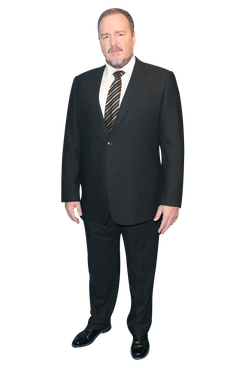 The Killing, AMC's first procedural crime drama, draws plenty of comparisons to Twin Peaks, Swedish noir, and thinking-man's cop shows like The Wire. Closely adapted from a hit Danish series, the show explores how the murder of a teenage girl affects her grieving family, the detectives working the case, and a political hopeful in Seattle. Each episode is one day in the investigation, so the story, much like real life, unfolds at a meandering pace. Vulture spoke with actor Brent Sexton (Deadwood, Justified, Life), who plays the victim's father, about how he prepared for last episode's big, emotional scene, what else we can expect from his character, and why he thinks the series will last.
You've done a ton of blue-collar characters: cops, security guards, mechanics, bartenders. What is it about you that screams blue collar?
Certainly the physical type. I'm definitely a character actor. I've tried to limit anything with a uniform because I've done it so much. There's a lot more I can offer. It's just getting people to see something else.
You've been acting for quite a while. You had a recurring role on Deadwood. But do you consider The Killing your biggest role yet?
David [Milch] made me a series regular in season three of Deadwood, but that was one of the "C" story lines there. This role has just been a gift. I kind of had the intuition when I first read the audition that I was going to get it. I had the intuition that it was going to be picked up and that it would be a really good show, and so far all of that has come true.
You had some really intense scenes in the last episode, when your character is frantically looking for his daughter and then again when he and his wife learn she's dead. How did you prepare?
I did quite a bit of research, and every actor draws from their own life, of course. The thing about grief is that it's a roller coaster — it's up, it's down. The emotions sometimes take over. It's a process and we get to see more of that as we go through the series. I'm trying to be careful not to spoil anything here. My character lived a different life prior to his wife getting pregnant. That starts to come out in later episodes.
How much did you know about what would happen at the time that you were shooting?
I asked a lot of questions. It's important to inform the performance. I had an open channel with Veena [Sud, the creator]. If I had a question or was curious if something was related to a past or future event, then I would just ask. I did watch the first two years of the Danish series, which gave me the big plot points. We're not doing an imitation by any means; it's more of an inspiration. But I did have an idea of the big arcs, which certainly helped to lay the foundation.
What are the big differences between the Danish version and the American adaptation?
The Danish series, to me, had a wonderful theatricality to it. I was utterly enraptured with it. But I don't know if American audiences would see it the same way. There's a realness, a natural rawness, to all of the characters [in our version].
The first season surrounds this one murder investigation. Do you see where The Killing could go in a second season?
Each episode is one day. Season one is essentially thirteen days. In the pilot, [the politician's] character says, "We're 26 days from the election," so I know that, time-wise, that plays a part. People are going to enjoy the show enough, so we're definitely going to get a second season.
It's gotten a lot of comparisons to Twin Peaks because the Pacific Northwest setting is similar, as is the central focus on a dead girl. Does that annoy you?
It's so easy to make that comparison simply because of the line on the poster that says "Who killed Rosie Larson?" We're right around twenty years from Twin Peaks. Things cycle around. Style-wise, what we're doing compared to what they were doing is different. It's almost judging a book by its cover to say, "Oh, it's Twin Peaks."