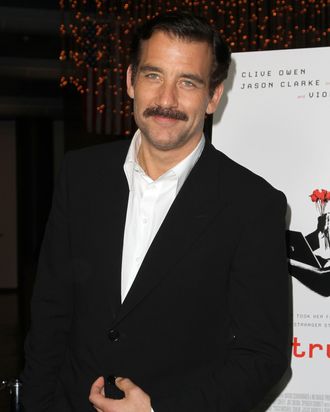 Photo: Valerie Macon/Getty Images/2011 Getty Images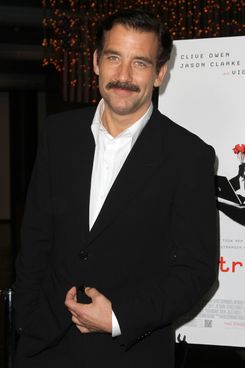 James Marsh has had an interesting career in the movies: Before he made his Oscar-winning documentary Man on Wire, he directed an indie starring Gael García Bernal called The King, and prior to his upcoming doc Project Nim — about a chimpanzee taught to live as a human in the seventies — he squeezed in an installment of the British mini-series The Red Riding Trilogy. For Marsh's next project, he'll hopscotch back into fiction feature films again: The director told Vulture today that he's about to shoot an untitled espionage thriller with Clive Owen ready to star.
"It's much more like Red Riding, it's a genre film, it's a thriller," Marsh said of the film, which will shoot in Dublin in early May. "It's very exciting to be doing something like that now, to have that kind of canvas to fill."
Though Guy Pearce and Rebecca Hall were once attached to star in the project, Marsh has set up-and-coming British actress Andrea Riseborough (Never Let Me Go, Brighton Rock) as the female lead and added Aidan Gillen (The Wire) and The X-Files star Gillian Anderson as support. Marsh said the film will be centered around the peace process in Northern Ireland in the nineties, and Riseborough will play a former IRA terrorist turned informer.
"It's low-budget film, it's not a Hollywood movie by any means," said Marsh. As for that title, though the project used to be called Shadow Dancer, Marsh admits "it's sort of between titles right now. I don't think it's quite the right title." He laughed, "It sounds a bit like Billy Elliot or something like that."