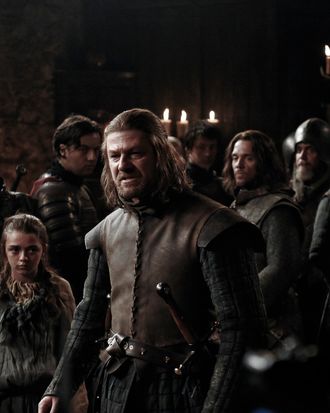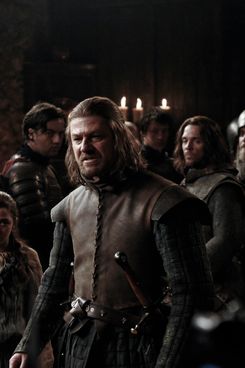 So HBO won't release official ratings for last night's brilliantly hyped premiere of Game of Thrones until tomorrow. But one early indicator suggests that the numbers probably won't break any records. Don't panic, GoT groupies: The good news is, HBO doesn't live or die by Nielsen's verdict, and we're about 98.5 percent certain that the network will green-light a second season of the epic fantasy. That said, let's look at what the first returns from Nielsen show.
According to data obtained by Vulture, GoT earned a 1.6 rating in Nielsen's overnight household sample. By way of comparison, last September's debut of Boardwalk Empire on HBO averaged a 2.8 rating in the overnights. Household ratings aren't used much anymore, with most networks tending to look at overall viewership or demographic averages to gauge a program's success. What's more, because of HBO's smaller distribution — it's in about 28 million homes — household overnight ratings can vary substantially from the national total viewer figure. All of these caveats aside, down is down: Based on this snapshot of its performance, it's clear GoT won't come close to matching the nearly 5 million viewers who watched the Boardwalk Empire premiere in September.
In fairness, despite the massive marketing, GoT had a big disadvantage versus Boardwalk: The latter series was heavily promoted during HBO's airings of massive hit True Blood. By contrast, HBO's on-air promos for GoT aired during Mildred Pierce, which failed to crack a million viewers last week. It's also worth noting that True Blood began small — attracting fewer than 2 million viewers when it debuted. It's now HBO's biggest hit, with an audience three times as big as it started with.