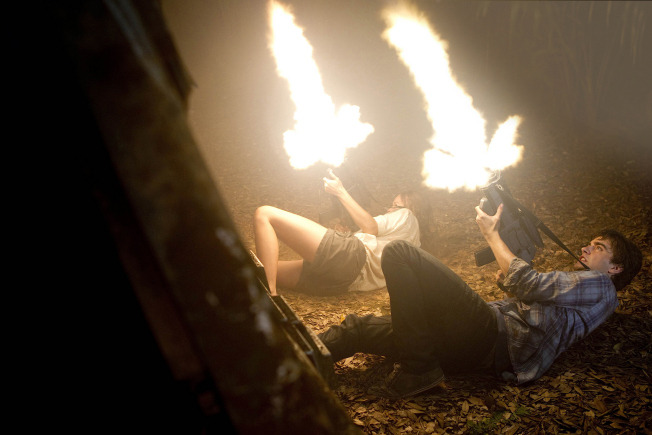 Dinosaur action-drama Terra Nova's launch date has already been delayed twice, but it's not just to give the special-effects team more time, as announced: It's because the show has twelve (and counting) executive producers, no scripts beyond the pilot, and not enough actual footage to fill the promised two hours for the debut, according to a pretty scathing behind-the-scenes story in today's Hollywood Reporter.
Terra had trouble right out of the gate, amassing ten different credited producers before a pilot even took shape. "The initial script had been too lengthy to fit into an hour, so the question was whether to cut it down or build it up. Sources say no decision had been made even a month before filming started in November," but eventually Fox decided on a two-hour installment. "Once the network decided to go for it, much of the regular writing staff was laid off because series production would have to wait until the two hours were in the can," which turned out to be a much taller task than the network anticipated thanks to a problematic shoot in Australia plagued by both creative differences and lousy weather. The show's editor is now trying to cobble together the full feature-length pilot.
Fox hasn't been able to launch a hit drama since Bones debuted six years ago. The Chicago Code has underperformed, Human Target and Lie to Me haven't really taken off, and Fringe has dozens of devoted fans. Fox needs these dinosaurs, and it needs 'em bad.