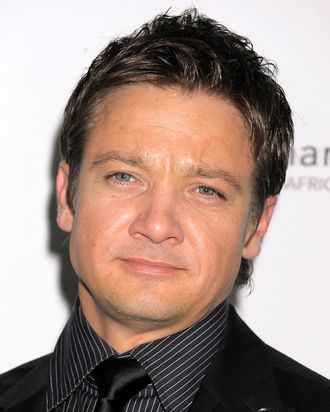 Photo: Charley Gallay/2010 Getty Images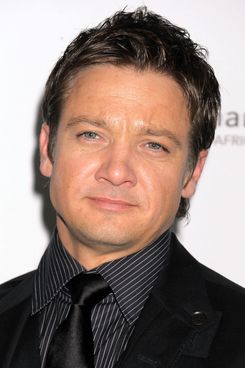 Compromise, they say, is where no one gets exactly what they want. Insiders tell Vulture that's what just occurred with The Bourne Legacy. Yesterday, we reported that director Tony Gilroy was strenuously arguing for casting Joel Edgerton, but that Universal was decidedly less sure about the Animal Kingdom actor. And today, news came that Universal had formally offered the role to Jeremy Renner. What happened?

Insiders tell Vulture that in the end, Renner emerged as the de facto choice, rather than either director Gilroy or the studio's first choice for the leading role: Gilroy had wanted to cast a lesser-known actor whose global fame wouldn't "pull focus" from the central character, and that Edgerton, 36, fit the bill. Universal, however, wanted to go younger and cooler — Garrett Hedlund, 26, and Taylor Kitsch, 30, were names seriously discussed by Universal, we're told — or preferably, with an actor with significant star wattage, such as Shia LaBeouf, 26, or even Colin Farrell, 34.

But the problem with actors who've already "arrived" is that neither they nor their agents want to screen test, fearing they'll have to audition for every role going forward. LaBeouf, for example, declined to do a formal screen test that Gilroy insisted on for everyone interested in the project. Meanwhile, hot young actors like Kitsch were either already committed to other projects — he's starring in Oliver Stone's adaptation of Don Winslow's novel Savages, coincidentally also at Universal — or simply didn't pass muster with Gilroy.

The loudly ticking clock on the rights to make any further Bourne movies granted by the Ludlum estate meant that Universal didn't have the luxury of waiting around for the perfect, unanimous choice. In the end, Gilroy buckled on Edgerton. The resulting compromise was to offer the part to the 40-year-old Renner, who appears — less-than-ideally — in Paramount Pictures' rival Mission: Impossible spy franchise this Christmas. Then again, the guy has two Oscar nominations and is an amazingly gifted actor; if this is what the last resort looks like, one kind of wishes worse would come to worst more often in Hollywood.