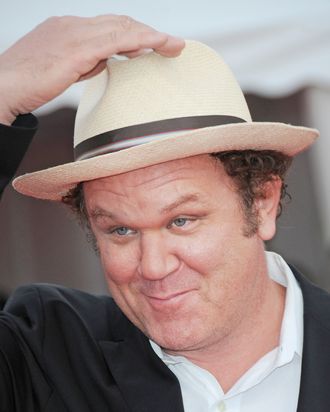 Photo: Francois Durand/Getty Images/2010 Getty Images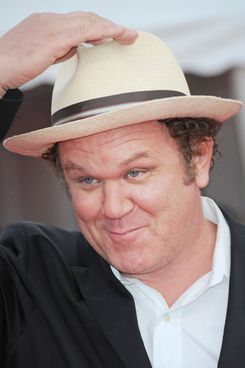 Loaded question: Who plays a paunchy, pathetic drunk better than John C. Reilly? Actually, that's a bit of a trick, because the answer, of course, is no one. And for that reason, we're told it will be the Oscar-nominated Reilly who'll be soon be getting the offer to play Haymitch Abernathy in the forthcoming adaptation of Suzanne Collins's The Hunger Games at Lionsgate Films.
If you've read Collins's bestselling book, you already know that Abernathy is the only living person from Panem's District 12 to ever win The Hunger Games, and now serves as a mentor, albeit an alcoholic one, to district tributes Katniss Everdeen (Jennifer Lawrence) and Peeta Mellark (Josh Hutcherson). And if you haven't read the book, well, then you have no earthly idea what we just said, but this site can help you get up to speed.
We're also told that Reilly had been in talks to join Disney's Oz, the Great and the Powerful as the sidekick to James Franco's Wizard character, but that those talks had stalled; now we know why.