Photo: Stephen Lovekin/2011 Getty Images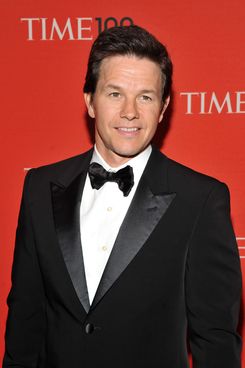 Mark Wahlberg is on the record as being a Justin Bieber fan. Back in August, he said , "The world needs Justin Bieber. Justin Bieber is like the white Tupac. Compared to a lot of people." In fact, Wahlberg is such a big fan, he told us at last night's Time 100 Gala, that he and the Bieb are going to be making a movie together. (Wahlberg also told us the film David O. Russell wanted to cast Britney in.) We spoke with Wahlberg about Bieber, the plot of their movie, and whether or not they'll be duetting. (Spoiler: It's not good news for fans of the Funky Bunch.)
So David O. Russell told us he wanted to cast Britney Spears in a movie. Would you join that project?
He's wanted to work with Britney Spears for a very long time. He wanted to, at one point, thought about casting her in the role that originally went to Naomi Watts in I Heart Huckabees. Yeah, so he's been…a firm believer in her for a long time and I think she's talented. David and I are talking about doing three different projects together. Maybe he'll want her in one of those, whatever he wants to do. He trusted me in whoever I wanted to cast in The Fighter, so why not?
And is there somebody, sort of unexpected, that you want to work with?
Yeah, Justin Bieber and I are going to do a movie together …

Is that actually true?
Well, we're putting it together. Yeah. We're doing it at Paramount. We pitched them the idea and, you know, we're talking about doing it. He loves the idea. He's been sending me video, he sent me a video of himself, and, yeah, I think he's really talented.

Can you tell me more?
No, we're going to do something interesting.

Like a drama or a comedy?
More of a drama. It's interesting, right? You want to know. They'll probably announce it. They may announce it fairly soon … kind of like a reluctant mentor in an inner-city environment. You know, I don't want to say.

Will you sing and dance?
No, I will not and neither will he.

But you could? You could throw it down.
If I had to, but I've, you know, that's the last resort. I've worked really hard to get away from that whole thing, but you never know. I may just end up coming back full circle.

But you've still got the movies?
Only for my kids and my wife.