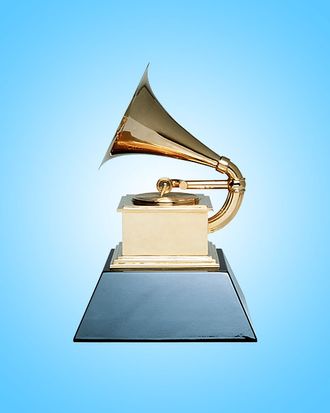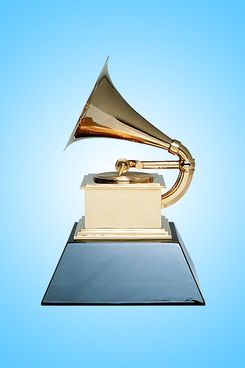 The Grammys are cutting the number of awards they give out, the Recording Academy announced today: A mere 78 awards will be given out next year, down from 109 this year — although way, way up from the 28 originally awarded at the first Grammys back in 1959. Oh, for a simpler time …
Pop stars will no longer be judged in single-sex categories; instead, there's one big pop solo category for fellas and ladies. The pop-collaborations category will merge with the pop duos/groups category, and the instrumental track categories have been eliminated. (Instrumental pop album is still hanging on, though.) Rock soloists and rock groups will now compete in a best rock category against one another, and hard rock and metal will now be folded into one. The new format also eliminates the distinction between solo rappers and rap groups. On the R&B front, female, male, and groups are now in one big category, and there's no more urban/alternative or contemporary categories.
And that's just the mainstream categories! Traditional and contemporary blues are now just blues; traditional folk and contemporary folk are now just folk; and Hawaiian, Native American, and Zydeco or Cajun are now in one catch-all regional roots music category. Plus many, many more very minor distinctions.
But is it enough? Or will America still be saddled with a Grammy ceremony where apparently no one knows who anyone else is?
Special Report - GRAMMY Awards Category Restructuring [Official site]