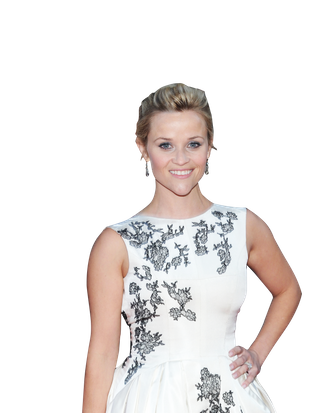 Photo: Jason Kempin/Getty Images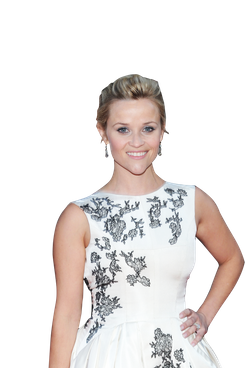 There's no question that Reese Witherspoon is still in demand, both onscreen — where her latest film, Water for Elephants, finds her in a love triangle torn between two men (just as she was in her last film, How Do You Know, and just as she will be in her next project, This Means War) — and off, where she continues to reign as one of Hollywood's highest-paid actresses. It's not for nothing, after all, that when asked to identify her romantic-comedy competition in a recent New Yorker profile, Anna Faris named Witherspoon right off the bat; the conventional wisdom in Hollywood has it that Witherspoon is the queen of romance, and has been for almost a decade. But what happened to the verve and impressive character work she once showed with her gutsy turn in Election? Will Witherspoon ever surprise us again, or is she too comfortable? To find out, we spoke to industry insiders to answer the question: If Reese Witherspoon were a stock, should you buy, sell, or hold?
Stock History: Witherspoon impressed with her very first film role, the teenage lead in the 1991 drama The Man in the Moon. As she grew up, she played the ingenue perfectly well in Fear and Cruel Intentions, but the harder edge she showed in films like Freeway and Pleasantville led to her tour-de-force performance as Tracy Flick in 1999's Election, where she earned a Golden Globe nomination. Witherspoon soon became big box office in the Legally Blonde sequels and Sweet Home Alabama, and won the Best Actress Oscar for playing June Carter Cash in Walk the Line. Since then, though, she's had some ups and downs, including her last picture, the underperforming, critically savaged How Do You Know.
Peers: Jennifer Aniston (42), Cameron Diaz (38), Angelina Jolie (35), Kate Winslet (35), Elizabeth Banks (37), and Kate Beckinsale (37)
Market Value: A decade ago, Witherspoon's box office might have seemed like a sure thing: Both Legally Blonde movies made almost $100 million, while Sweet Home Alabama stunned Hollywood with its $127 million gross (not only is it Witherspoon's biggest live-action movie, but it still holds the all-time weekend record for a September opening). Since then, though, she's not quite infallible. Though Walk the Line was a hit, other ventures into drama — Vanity Fair and Rendition — were negligible. (The latter couldn't even crack $10 million.) And Four Christmases was a blockbuster for both her and Vince Vaughn, but her other comedies, Just Like Heaven and How Do You Know, were notable disappointments. Still, Witherspoon's got enough heft to command a sizable paycheck of around $15 million for a major studio picture.
What Hollywood Thinks: "I love her, but if she's one of those people who has her price — 'It's this number, or nothing!' — then that's a problem," said a top manager we spoke to. "You can push them — we do it with clients on a daily basis — and say, 'You have to make choices that are creatively inspiring.' And often, they don't come in the form of the payday or the 4,000-screen release."
Another talent agent agreed: "She's so adorable, but she's hidden herself away in these movies," he said. "How Do You Know felt very … safe. Election was really the tip of the iceberg of what she can do. I've yet to see her do anything that taxes her since then. I mean, the intelligence behind Election, right down to the way she inhabited her body, the way the molecules rearranged, she was unattractive in every way; it was beautiful how ugly and unlikable she was. And to do Freeway and to take everything we like about her and to pervert it was just great."
So why won't she make those sorts of movies anymore? "With Reese, I think her material buckles under the weight of her price," said the agent. "People aren't eager to pay you $20 million to star in the next smart little indie black comedy. As such, I don't think she's looking to reinvent her wheelhouse; she knows exactly what she's doing. She may have her best work ahead of her, but I don't know if she ever will because her life is so normal and comfortable."
The Analysis: Witherspoon named her production company "Type A" after her personality, and in the early years of her career, she had a reputation for hard-charging ambition. So why does she seem so relaxed right now? It could be motherhood, or her new husband — or, hell, maybe she's earned the right to rest on her laurels. But frankly, we miss the old Witherspoon's guts. A few years ago, she was going to reteam with her Election director Alexander Payne for a promising new comedy called Downsizing, and though it didn't come to pass, she hasn't done anything else to really excite audiences — or critics — in quite some time.
"She should be doing what Elizabeth Banks is doing," recommended the talent agent. "Brilliant guest turn on 30 Rock. Fantastic on Modern Family. But then: a leading role opposite Russell Crowe [in The Next Three Days], opposite Paul Rudd [in My Idiot Brother], and, like, three Sundance movies. Then, getting lead in that new Alex Kurtzman movie [Welcome to People] — and she just had a kid!"
The Bottom Line: Maybe Witherspoon's love-triangle phase reflects her own career indecision: She could go for the weird pick, but she tends to choose the predictable one every time. In our opinion, it's time for Witherspoon to fight for something instead of getting fought over.
Buy/Sell/Hold: Though her career is still successful, to use our stock-market analogy, the investment isn't rising. Sell.