Photo: Clint Brewer/Splash News, Christopher Polk/Getty Images, Stephen Lovekin/Getty Images, Amy Sussman/Getty Images/2009 Getty Images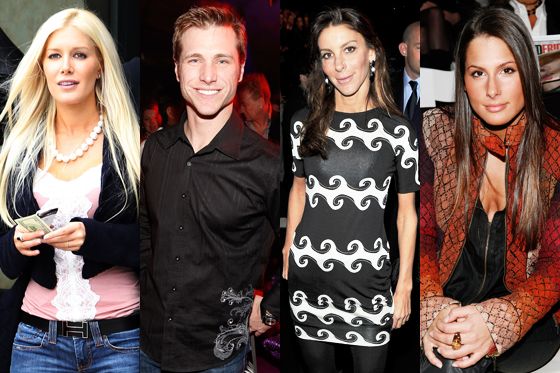 VH1 has green-lit a new reality contest show starring C- and D-listers: Famous Food (working title) will star Heidi Montag, Ashley Dupré (identified in the VH1 press release as "singer"), Bachelor Jake Pavelka, The Sopranos' Vincent Pastore, Real Housewives of New Jersey's Danielle Staub, and Three 6 Mafia members D.J. Paul and Juicy "J." These potent notables will be launching a restaurant, and at the end of the series, the person who contributed most to the restaurant's ostensible success will be awarded a partnership stake.
In fairness to VH1, food-centric reality contest shows are pretty close to a sure thing. Top Chef, Chopped, Iron Chef America, Next Food Network Star, Top Chef Masters, Top Chef: Just Desserts, Hell's Kitchen, MasterChef, Cake Boss: Next Great Baker, Cupcake Wars — food shows are everywhere. But those shows are about cooking. Not that many people want to watch shows about the ins and outs of the restaurant industry: This season's America's Next Great Restaurant consistently places last in its time slot, and The Restaurant was more famous for its scandals than for anyone actually watching it. Also, hard truths: Who wants to eat food that Jake Pavelka and Heidi Montag have, in some capacity, been involved with? Trashy fame-whoring could be a food-borne illness.