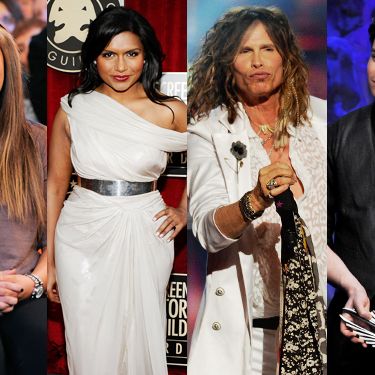 Photo: Kevin Winter/2011 Getty Images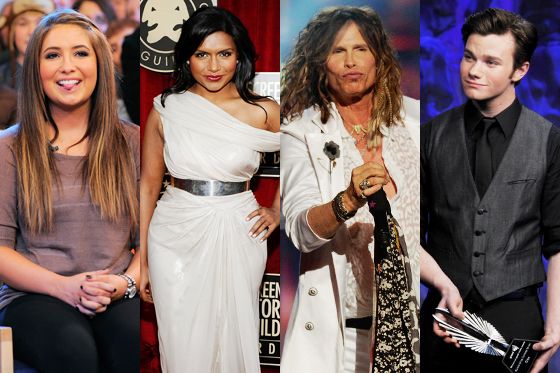 Some people tune in to the annual White House Correspondents' Dinner to see how forcefully the host will poke fun at the politicians present (though we're not expecting Colbert-level fireworks from this year's emcee, Seth Meyers), but we're most interested in the dinner's reliably wackadoo seating arrangements. Every year, news outlets invite celebrities to attend the event as though they were playing an actual game of Celebrity, pulling random names out of a hat and then seating them next to each other in the oddest combinations possible. The Atlantic Wire has assembled the seating charts that have thus far been announced for the April 30 dinner; here are the five tables with the most potential for weirdness.
People: Bristol Palin, Mindy Kaling, Steven Tyler, Chris Colfer
Let's hope Bristol Palin and Chris Colfer can find something to talk about (we'd suggest Quinn's teenage pregnancy from season one of Glee, and not Sue Sylvester's immortal dis to Santana and Brittany, "You may be the two stupidest teens I've ever encountered, and that's saying something: I once taught a cheerleading seminar to a young Sarah Palin"). Burning questions: Will Steven Tyler be able to refrain from hurling inappropriate compliments Bristol's way, and if he succumbs, will Mindy Kaling do humanity a favor and post them all on Twitter?
ABC: Paul Rudd, Elizabeth Banks, Jane Lynch, Eric Stonestreet, Jesse Tyler Ferguson, Erin Andrews, Senator Marco Rubio, Eric Holder, Janet Napolitano, White House Social Secretary Jeremy Bernard
Rudd? Banks? Lynch? It's a 40-Year-Old Virgin reunion up in here! And ABC, we see what you're doing by pairing Modern Family's gay couple with White House power-gay Jeremy Bernard, though we're more impressed by the sneak attack of sitting Jane Lynch with rumored lesbian Janet Napolitano.
USA Today: David Arquette, Courteney Cox, Rick Fox, Eliza Dushku
This won't be awkward at all! David Arquette and Courteney Cox will take their Amicably Crumbling Marriage '11 tour to D.C., where they'll be seated next to height-disparate lovebirds Rick Fox and Eliza Dushku. At least if things do get a little uncomfortable, we can count on Arquette calling in to "Howard Stern" to tell us what went down.
Newsweek: Anna Paquin, Stephen Moyer, Colin Powell, Tina Brown, Barry Diller, speechwriter Jon Favreau, Jason Sudeikis, Michael Kors, Diane von Furstenberg, Representative Aaron Schock
What do Michael Kors, Barry Diller, and flamboyantly blue-belted representative Aaron Schock all have in common? Why, they're all sitting at this table, of course.
The New Yorker: Jon Hamm, Zach Galifianakis, the Coen brothers
We get it, New Yorker: You're highbrow, and you've invited cultural treasures whom everyone loves and respects. But where's the frisson? Would it kill you to throw Rebecca Black in there, too? (In a pinch, we'd also suggest Courtney Love, Bai Ling, or Paz de la Huerta.)
Tracking the White House Correspondents' Dinner Celebrity Guest List [Atlantic Wire]