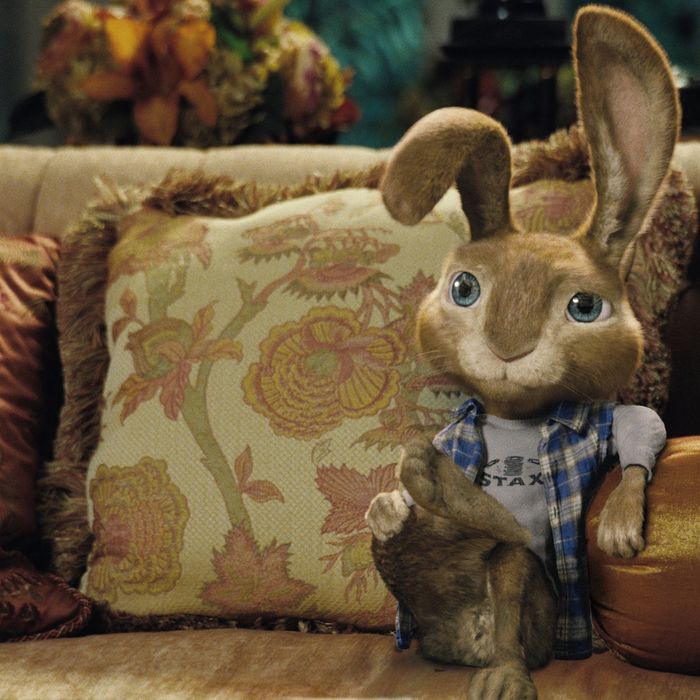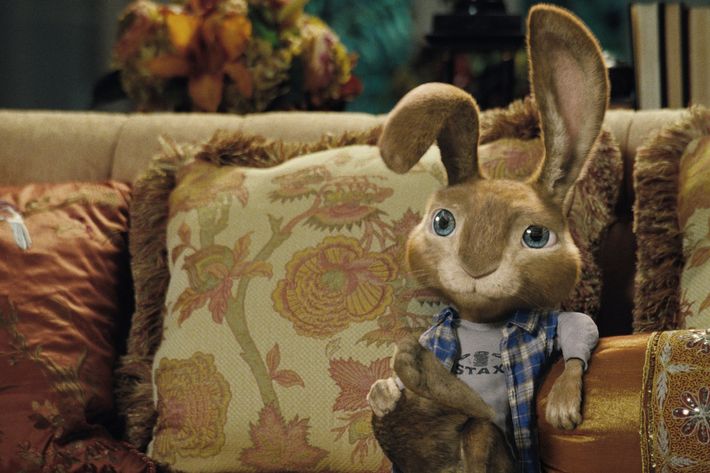 This Weekend's Winners: There is no Santa Claus, but after this weekend, feel free to believe in the Easter Bunny — at least in Universal Pictures' Hop, which grossed over $38 million.
This Weekend's Losers: Summit Entertainment's thriller Source Code ($15.1 million) and FilmDistrict's horror show Insidious ($13.5 million) — both "meh" showings for their respective genres (though since Insidious only cost $800,000 to make, that's quite a tidy profit.)
How It All Went Down: It was all about the bunny. Always eager to put things in CGI mammalian context, Box Office Mojo points out that Hop opened bigger than Beverly Hills Chihuahua, but smaller than Alvin and the Chipmunks.
Over at the beleaguered Universal Pictures, you can be sure they care about only one superlative: Hop had the best opening of any film this year.
As Anthony D'Alessandro of IndieWire notes, it certainly didn't hurt to have over $75 million in "soft" marketing dollars from dozens of promotional partners ranging from Wal-Mart to Hallmark to Hershey's to Burger King — though, oddly, not IHOP. (Memo to Universal marketing dept: Missed pun-portunity!) What's more, it cost less than $65 million, meaning Hop is cheap — when compared with most animated films these days — and with one-in-five kids off from school on spring break, it's especially well-positioned to hop on down the money trail.
Meanwhile, even though Jake Gyllenhaal's suspense-thriller Source Code opened modestly, its overwhelmingly positive critical reviews and grown-up appeal augurs that next's weekend's box-office drop will be even shorter than Jake's recent lawnmower haircut. After all, older-skewing dramas like Matthew McConaughey — wait for it — vehicle The Lincoln Lawyer ($7.1 million this past weekend) and Bradley Cooper's Limitless (weekend haul: $9.4 million) both continue to hang on tight, with each losing only a little more than a third of their audiences over last weekend.