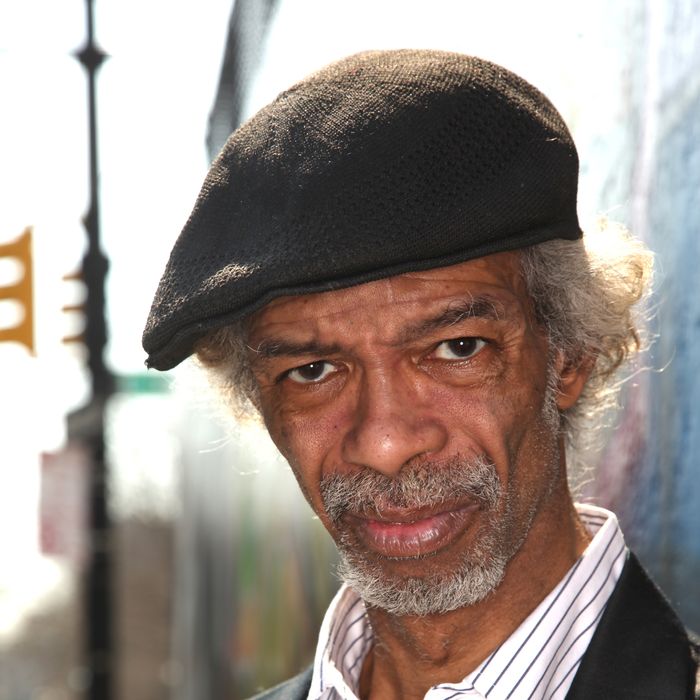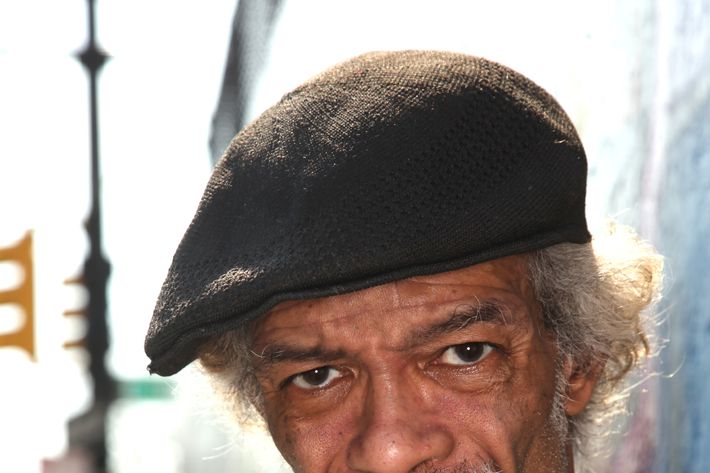 Gil Scott-Heron, who passed away on Friday at the age of 62, has had a complicated relationship with hip-hop. Countless rappers and producers have taken pains to make their debt to him clear, and it's something he has, unfortunately, never felt comfortable with. Last year, The New Yorker asked him "what he thinks when people attribute rap music to him … he said, 'I just think they made a mistake.'" Nevertheless, his influence on the genre has become a major element of his legacy.
That influence is most clearly evident on the many, many rap songs that sample his work. (WhoSampled.com has the overall tally at 70 tracks, and those are mostly in hip-hop.) They include, perhaps most notably, "Who Will Survive in America?" the last track on Kanye West's My Beautiful Dark Twisted Fantasy, which more or less took a chunk of Scott-Heron's "Comment #1" and put some drums underneath it. Kanye's always been a big proponent of Scott-Heron samples, whether on his own solo material (Late Registration's "My Way Home" features an instantly recognizable bit from "Home Is Where the Hatred Is") or on production for others (Common's "The People" takes "We Almost Lost Detroit," which also makes an appearance on Black Star's "Brown Skin Lady"; Game's "Angel" takes "Angel Dust.") Independent artists love GSH, too; for example, Brother Ali used a dramatic vocal snippet from "B-Movie" — "well, the first thing I wanna say is … " — for "Whatcha Got."
There haven't been a lot of appearances by rappers on actual Scott-Heron songs, partially because his most productive period — he made thirteen albums between 1970 and 1982 — came in the genre's infancy, and partially because of his aforementioned reticence when it came to embracing rap music. In fact, as far as is readily apparent, Nas's verse on last year's "New York Is Killing Me" (from I'm New Here, which was actually spearheaded by XL Records' Richard Russell, meaning the remix was probably not Scott-Heron's idea) is the only one. A bit more common are the lyrical nods, to GSH's troubled personal life and outspoken politics, including Kanye on "Crack Music" ("You hear that? What Gil Scott was Heron / When our heroes or heroines got hooked on heroin") and the Coup's Boots Riley on "My Favorite Mutiny" ("Before the CIA told Ricky Ross to put crack in the sack / And Gil-Scott tradin' rappin for smack"). Also, not a rap song, but bonus shout-out in LCD Soundystem's "Losing My Edge": "Gil! Scott! Heron!"
And then there are the endless impassioned quotes explicitly connecting Gil to hip-hop, whether he liked it or not. Here's Chuck D, from The New Yorker:
You can go into Ginsberg and the Beat poets and Dylan, but Gil Scott-Heron is the manifestation of the modern word. He and the Last Poets set the stage for everyone else. In what way necessary? Well, if you try to make pancakes, and you ain't got the water or the milk or the eggs, you're trying to do something you can't. In combining music with the word, from the voice on down, you follow the template he laid out. His rapping is rhythmic, some of it's songs, it's punchy, and all those qualities are still used today.
And, finally, there's the latest wave of support for the man following his death. Let's leave with a last word from Ghostface: "Salute Gil Scott-Heron for his wisdom and poetry! May he rest in paradise."