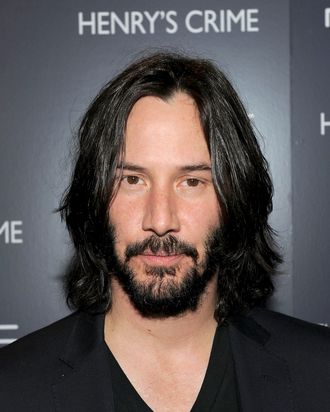 Photo: Larry Busacca/2011 Getty Images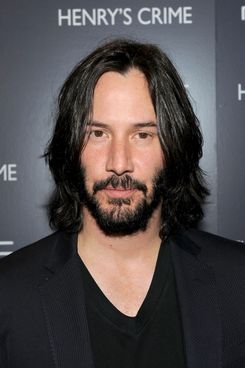 Vulture hears that Keanu Reeves recently began talks about starring in the Hughes Brothers' planned live-action adaptation of the 1988 cyberpunk classic Akira after he finishes filming 47 Ronin. If so, whew. We hear that both Brad Pitt and Ryan Gosling had passed on the nerve-rackingly expensive project, and Warner Bros. was fast running out of movie stars with global appeal.
The studio needs to cast someone who can ensure a big worldwide gross: Our spies say the working budget is now an awe-inspiring $230 million, and Warner Bros. has been searching — so far, in vain — for a co-financier. (Recently, Legendary Pictures, the financing entity based on Warner's own lot, declined to share the risk on Akira, leaving the studio with the option of either swallowing hard and doubling down or finding an outside partner.)
In today's big-budget-phobic economic climate, we also hear that Warner Bros. is in talks about co-financing a daunting undertaking over at Universal: Imagine Entertainment's adaptation of Stephen King's seven book series, The Dark Tower, in which Javier Bardem is still in negotiations to star. (Contrary to a recent Variety report, another source familiar with the situation insists that the project is not in turnaround.) The plan was always expensive: to tell the story in three movies and two TV seasons, the first of which would be directed by Ron Howard. But since Comcast has taken over at Universal, greater scrutiny of spending has been the rule, and there's much trepidation about green-lighting a $300 million bit of business all by your lonesome. (Universal reps declined to comment on this story.) It'll be interesting to see if Warner Bros. and Universal can work out a "you scratch my back, I'll scratch yours" position on their two budget-busting projects.