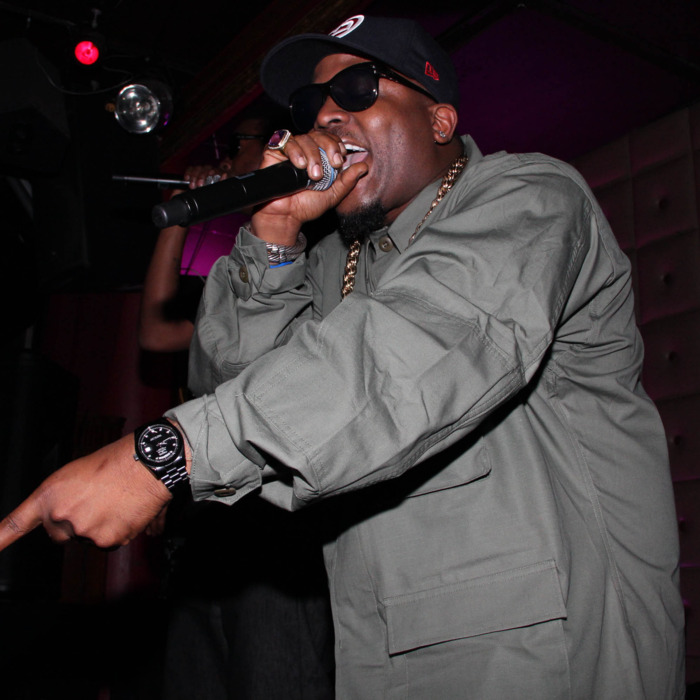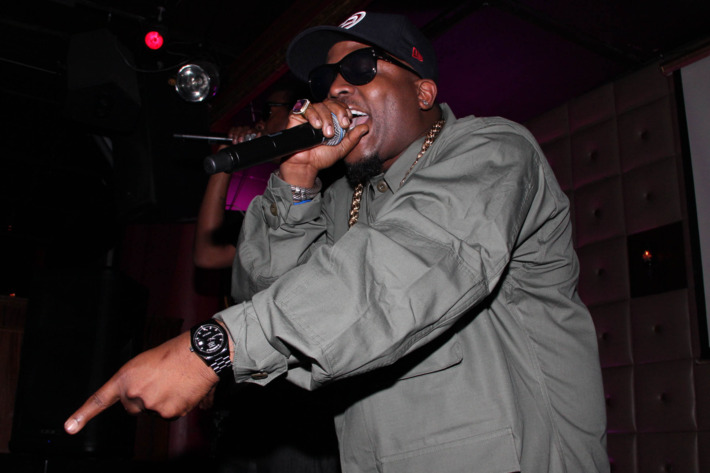 Last night, at a party for Crown Royal Black in New York, Vulture caught up with Big Boi, who had two big projects to talk about: his unlikely production sessions for the upcoming Modest Mouse album; and Purple Ribbon Kidz, a brand-new record label he's starting with his daughter. You better believe these are passion projects — note that none of this attention-grabbing news is happening during the promotional cycle for an album. Also, as Big puts it: "[Modest Mouse] are super cool. I missed them when they left."
How did you and Modest Mouse get together? Who got in touch with whom?
They actually got in contact with us, through my manager and one of the producers I work with, Chris Carmouche. They wanted to come down to [Outkast's Atlanta studio] Stankonia, the place where all the funky things come from, and work together, you know — camp out. Real dope, man — a lot of fun. They wanted to jam out, so I was like let's do it. We camped out for five days straight, man. Some good shit, real good shit.
How'd you and the band spend your downtime at Stankonia?
We were just lounging, man, floating around the studio and laughing, talking, having fun. It was like a little reunion, like a family reunion. All the guys in the band are super cool. It was like we'd been doing it forever. I missed them when they left. I still miss them, you know what I mean?
Did you take them out? Show them Atlanta nightlife?
We didn't get a chance to do nothing. I know [front man] Isaac [Brock] really wanted to go see the Botanical Gardens, because it was right by the W where they were staying, but we never got a chance to. We were working from one in the afternoon to four or five in the morning. We just worked, stayed in the studio, didn't go out at all.
How much of the album are you involved with?
Maybe about two or three songs, for now. We might do more, you know, because the stuff that we got sounds incredible.
Any idea when we'll hear any of it?
Not too much, no. I've got to talk to Isaac about some things, but you just gotta stay tuned — 'cause it's coming.
Are there any other unexpected artists you want to collaborate with?
I want to work with Mumford & Sons, man! But who knows, man — my new thing is the [solo] Daddy Fat Saxxx album and just really having fun with it.
Any release date on that?
Nope. Can't say, man. I can say that the record label wants it this year.
You're also starting a new label, Purple Ribbon Kidz.
Well, my daughter, Jordan, she just turned 16. And you know, on MTV, when they turn 16 they get 'em a tiered list of items and spend all this money on stuff? I wanted to get my child something she can nurture, something she can build on her own. So I gave her her own label. She's got an artist, Gabby Rae, who's coming out right now. She's super dope, man. She gonna be the first one. We got a big launch coming up in a couple of weeks.
Any tips on who else your daughter might sign? Maybe try to steal Willow?
Naw, naw, naw — we're just looking for raw talent. My daughter's been here since the first [Outkast] album, you know, growing up in the music world. So I just wanted to give her the gift that keeps on giving.