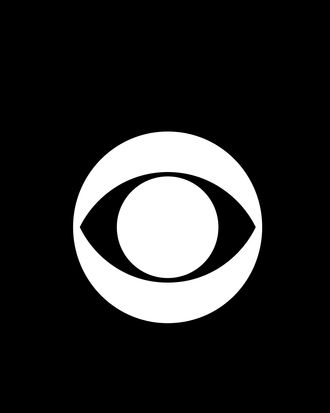 Today marks the last post in our weeklong series dissecting the Big Four networks on the eve of their big upfront scheduling announcements. We end with CBS, the Leslie Moonves–run network that's been at or near the top of the ratings for roughly a decade now. Can it keep its win streak intact? As we did with its rivals, we've broken down how it performed this season, what sort of spin it will offer advertisers, which new shows seem likely to make the cut, and what scheduling shifts could be in the works. And while this series is now over, Vulture's exhaustive coverage of upfront week is just gearing up. Check back here over the weekend and all next week for news about which pilots are taking off, along with analysis and color commentary from all the big presentations. And be sure to follow this writer's Twitter feed (@TVMoJoe) and Vulture's for news (and opinion) as it happens.
Where they stand: With a rock-solid schedule of mainstream hits, the Eye ends this season as the dominant No. 1 network in overall viewership (and a strong second to Fox in ages 18 to 49). Execs like to point out that its schedule is so stable, new shows practically have to fight to get on its air. And while the shift of American Idol to Thursdays dinged The Big Bang Theory a tad on its new night, there's no denying that the comedy's shift (and Survivor's to Wednesdays) worked out very well overall. Still, even though there's no denying the network's long-running success, CBS is not without its headaches. The whole Charlie Sheen thing has deprived the network of its biggest hit for several months now, and that has dragged down ratings across the board on Mondays. That said, just as the naysayers who predicted doom for Fox when Simon Cowell left Idol proved incorrect, we're pretty confident CBS will find a way to make Mondays work again, most likely with a rebooted Two and a Half Men that will be on the air come fall.

Of bigger concern to the network is the fact that it didn't have the sort of breakout hit it had hoped for last spring, when its freshman class got raves from the media and advertisers. Yes, CBS will bring back more frosh than any network, by far. But while Hawaii Five-0 has done solid numbers and makes tons of money for CBS's parent company via international sales, it also loses to ABC's Castle. (In fairness, the latter series has a much bigger lead-in these days from Dancing With the Stars.) Likewise, Mike and Molly proved a keeper, but any momentum it might have generated was dashed when Mr. Sheen started "winning." Friday's Blue Bloods has done very well on Fridays, but it didn't take off when temporarily moved to the middle of the week last winter. As much as any other network would kill for the sort of season CBS had this year, it's also true that CBS would've killed to have one of its scripted series break out in a big, undeniable way.

What they'll say: We're the No. 1 network. We're bringing back three of our fall shows. We're the No. 1 network. With [insert name here] on Two and a Half Men, we think the show won't skip a beat. We've got hits in comedy, drama, and reality. And: We're the No. 1 network.

Buzz series: CBS insiders are said to love their new batch of dramas, which boast some heavy hitters behind the scenes. We've heard raves about the untitled Jonathan Demme–directed medical drama from writer Susannah Grant, as well as Rookies, a cop drama from Robert De Niro's production company. Vulture is still pulling for the J.J. Abrams–produced Person of Interest, which puts a Batman-esque twist on the crime drama (it's about a billionaire who hires an ex-CIA agent to fight crime).

Biggest scheduling question mark: Will The Good Wife decamp from its 10 p.m. Tuesday slot? There's no doubt the show will be back; the Eye is super proud of this buzzworthy drama, which draws respectable numbers where it is now. Still, the vast majority of the nearly 20 million folks who watch NCIS at 8 p.m. Tuesdays bail well before Wife gets going. CBS may want to find a way to build a night that takes better advantage of the huge tune-in at the start of the night.

Free scheduling advice: We'd like to see Good Wife on Thursdays, where it might be able to take on the soft Private Practice; its upscale audience profile could also prove to be even more valuable on this night, where movie studios and automakers pay a premium.

Potential surprise: Since Sunday night could also use some refreshing, maybe The Amazing Race takes the fall off to make room for Secret Fortune, the Nigel Lythgoe–produced game show CBS recently ordered?

Upfront theme song: "Don't Cha" by the Pussycat Dolls. We were trying to keep these songs current, but no tune better expresses the Eye's hegemonic status within the TV business.

Bottom line: Bash CBS all you want for its over-reliance on bloody crime dramas; the fact is, it's the only network that still feels like a Network. It's got big hits in every genre; it reaches younger viewers with shows such as The Good Wife and How I Met Your Mother; and even its failures — see: The Defenders — are likable, well-constructed series. Indeed, CBS does so many things so right, you can almost forgive them when they pull something as boneheaded and cynical as putting on an atrocious sitcom based on the Twitter feed Shit My Dad Says. Almost.
Previous Upfronts posts: ABC Status Update: Can the Ailing Network Bounce Back With a New Boss?
Fox Status Update: Where Does the Top Network Stand Going Into Its X Factor Year?
NBC Status Update: Where Does the Fourth-Place Network Stand Heading Into Upfronts?
TV Buzz Check: What Big Moves Will the Networks Make During Upfronts?