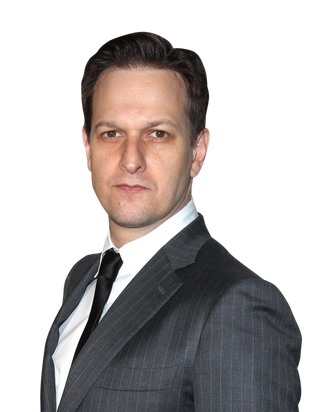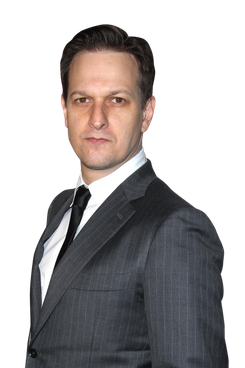 The sexual tension between The Good Wife's Alicia Florrick (Julianna Margulies) and Will Gardner (Josh Charles) has been bubbling under the surface for two seasons. But for loyal fans who've been rooting for the pair to just do it already, last night's finale (spoiler alert!) proved good things come to those wait. We spoke with Charles about the episode, Will's moral gray areas, and what's to come in season three.
Viewers have been hanging on to Will and Alicia's will-they-or-won't-they story line for two years now, and last night they finally did. Have you been awaiting this development as eagerly as we have?
I don't know. It's fun to explore different aspects of my character and let Will and Alicia's relationship simmer a little and not really be the center focus at all times. That slow boil was nice, for me at least, because it allowed me to focus on other aspects of Will, and hopefully that will continue into the third season.
Speaking of Will's other aspects, it's fascinating how you've been able to make his character — a guy whose morals can be questionable at times — so likable. How do you do that?
I guess I'm just not that interested in whether Will is likable or not. What's more interesting to me is bringing as much humanity to him as I can, so that whatever the writers create for Will, I can live it as truthfully as I can in those circumstances. It's not really up to me to judge him. And frankly, one of the things I like best about Will is that he's not really interested in the morality of things. One of the fundamental cores of the character is that he is a really competitive person. It's important to him to keep the law firm successful and to win at all costs for his clients. He's not interested in what people think about him, and that's fun. Fans will say things to me on the street like, "Is he a good guy or a bad guy?" And I don't know. I think the whole show is trying to develop characters that are more complex than you can put into a simple box. He can be an incredibly loyal, generous person, but he has a competitive background. We'll get more into Will's backstory in season three and learn what motivates him.
What else can you share about season three?
I do know one of the things that was going to resolve itself this season and instead is moving to next season is that we're going to start to find out what is the deep dark secret that Blake had on Will. I know that will be an arc at some point in the beginning of next season and I'm really excited about it. I don't know how much more I want to say than that, but it will reveal more about Will, and for that I'm always grateful. What's fun for me is to have these little revealing moments when the mask comes off the character and then he puts it back on. We do that a lot in life, as well.
Before the premiere of season two you told us that at the end of your first year, showrunners Michelle and Robert King talked to the cast and asked what you thought they did well and what can be done better. Did that same question come up this year
We had the same meeting right before we started the last episode. That's where I got a sense of where we were going for the finale, and where it was going to lead us into the next season. Obviously, my concern with Will and Alicia — and I'm sure it's the same for a lot of people — is what's going to happen afterwards? What do we do after the fact? Given the connection between the two, when you remove an obstacle like her marriage out of the equation, it seems the natural choice is that something physical would happen. It felt right. But the real question is how we navigate those waters next season. At their core, these two are really good friends and I think the intention is keep that intact with whatever journey we go on throughout season three.
Another thing we discussed in our last meeting with the Kings was the different characters that haven't interacted that much. I loved playing that scene with Chris Noth in the finale, and I hope we can start to utilize that in season three. We've only had one scene together in two seasons. Now he's going to be state's attorney, and we have all this subtextual baggage we have to deal with. The idea of going head to head in court sounds really fun.
I read, about a year ago, that you are writing a screenplay about an old blues musician, and that you play acoustic blues yourself. Is that screenplay still in the works?
I do play acoustic blues. I've been kicking around this idea, yeah, but then I heard that there's a play that's similar to it. That's what usually happens when I have an idea and I'm not doing anything with it, someone else has the same idea. That's the amazing thing about the collective unconsciousness. All the ideas are out there. But yeah, I'm really passionate about the blues and I would love to make a film about an old blues man.