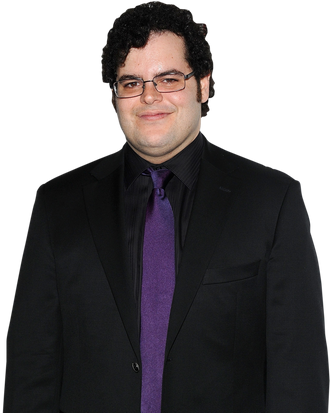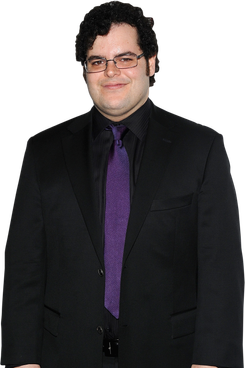 With fourteen Tony nominations and five wins at last night's Drama Desk awards, Book of Mormon is Broadway's breakout show of the season. Created by South Park's Matt Stone and Trey Parker, and Avenue Q's Bobby Lopez, the musical follows two young Mormons who travel to Uganda to spread the word. We spoke with Josh Gad, who earned a Tony nod for his turn as the quirky, socially awkward missionary Elder Cunningham, about the doors Mormon has opened for him, his cartoon with David Gordon Green, and the first time he met Parker and Stone.
Congrats on your nomination. What's it like to be up for a Tony?
It's made me a lot more cocky and arrogant. I no longer talk to my co-stars. [Laughs.] You know, it really hasn't changed anything. Every step of the way has truly been astounding to me, from the amount of people clamoring to get in the theater, to the rave reviews, to the accolades.
And you weren't even going to do the show at first, is that right?
When I first got the phone call three years ago, the very first thing that I was sent was that very controversial number ["Fuck You, God"] about where God can shove it. And it was completely out of context and I called up my agent and I said, "I don't know if I can do this." Not because I don't think Trey and Matt and Bobby [Lopez, who co-created the musical] are the most brilliant people alive. But because I really like not getting shot. And I would love to live a little bit longer. [Laughs.] I thought about it and I said, "I at least owe these geniuses an opportunity to see, contextually, where this song fits in to what they created." And I read the script, and I never once looked back.
Are you a South Park fan?
Huge.
What was your first meeting with Matt and Trey like?
For some reason, I kept calling Matt "Trey" and Trey "Matt." And they kept being, like, "No, I'm Trey and I'm Matt." And I thought, Oh God, these guys are so funny! They're goofing with me! And, like, I really was screwing up their names.
Bobby Lopez has said he may work on an episode of South Park this season. Have Matt or Trey talked to you about doing an episode?
I've expressed to them how much I would kill to be even a background character on the show. But they haven't asked me just yet. I'm going to keep pursuing them. And now that you've given me ammo, I'm going to say, "If Bobby can do it, why can't I, damn it?"
You have a web series of your own, Gigi: Almost American, about a guy who's trying to assimilate. What made you start that?
I set out to do something with my comedy troupe, the Lost Nomads, that was a celebration of physical comedy — physical comedy in its purest form, harkening back to the days of Buster Keaton and Charlie Chaplin and things like that — and I'm obsessed with the immigrant story as well and what it means to be an immigrant in America and try to fit in.
Where are you from originally?
South Florida, Fort Lauderdale. Born and raised Floridian.
So no Mormons in your schools.
No, there's Elian Gonzalez and many more Hispanics but no, no Mormons.
You just mentioned physical comedy, which there's definitely a lot of in Book of Mormon — a lot of groin thrusting. Did you come up with all that?
[Laughs.] Yes, it was essentially an excuse to not have to do the insane choreography that all of my co-stars are doing. So I just did anything that I could do to get a laugh, to save me from having to learn a tap dance. The irony is that I got nominated for a Fred Astaire award, which made the entire cast laugh. And I said, "You know what, guys? Don't laugh. This is me, this is in my soul. I am this dancer."
You started working on David Gordon Green's animated show, Good Vibes, back in 2008. Can we expect a cartoon stoner comedy?
It's got elements of stonage in it. It takes place in the Los Angeles, Santa Monica beach environment. And it's about these young kids who are going through hormonal changes in their lives, and this kid [Gad's character] moves from New Jersey to California and embraces the surf culture. It's an immense cast. Everybody from Danny McBride to Adam Brody to Tony Hale. So I'm really excited. The writers — they found a bunch of young writers — are just geniuses. I think we're going to be airing on the fall on MTV. I'm really excited about that. And there's a bunch of other stuff brewing that I wish I could talk about, but I can't.
I imagine the success of Mormon has really opened things up for you.
It's been kind of a slow and steady ride. And the past three years, I've known I wanted to do this show and have made some big sacrifices, huge sacrifices —
Like what?
There are certain TV shows that probably would have made me rich, and there are certain commitments I could have made that probably would have raised a lot of eyebrows that I didn't. But I don't look back at those decisions and say, "Oh God, I'm such an idiot." Even though I didn't make the payday that I could have made, I can safely say, artistically, I made the greatest decision of my life, and I'm so happy about it.
At one point you had a script deal for a show you wrote called Adopted Family. Is that still in play?
Right now it's sitting in that development hell place that sitcoms go to, kind of in purgatory. It's in that Frankenstein phase. It's a passion project that I wrote to CBS and apparently I was more passionate about it than they were. It's a great comedy script that I wrote, and I'm so proud of it, and it's very personal. We'll see. I have a feeling that, hopefully, things will change after some of this exposure.
What's personal about it, the story line?
It's too personal to expand upon right now, but there are elements of it that are true to life, and it's an interesting story that hopefully one day will be told and when I can get the parties to agree to it, I will tell it.
Got it. Back to Book of Mormon: Has the cast celebrated all your nominations yet?
One thing our producers really know how to do is throw parties, and they do it — it seems like they do it for any excuse [laughs]. But this certainly earned it. It was the No Child Left Behind Tony nominations. It's special to me to be able to share it with Andrew [Rannells, who is also nominated for lead performance] and Nikki [M. James], and then of course Rory O'Malley, who was my college roommate fifteen years ago. We're best friends. He was one of the groomsmen at my wedding. It really is surreal: He and I got cast in this randomly three years ago, together. And our moms keep calling each other — it's kind of embarrassing. But our parents have been so unbelievably supportive of us over the years. I remember one day I told my mother things weren't going quite as well as I had hoped out of college. I said, "I think I'm leaving the business. I think I'm going to go to law school." And I was expecting her to flip out because she always used to say, "You'd make an amazing lawyer." And she started crying. And she said, "You know, I have to say I'm disappointed. I'm disappointed that you have a dream and three years into it, you're saying, 'I'm giving up,' when you've spent the past eighteen years dreaming of getting to this point." And a week later, I got Spelling Bee. And that was my big break.
That is so sweet — and now I don't need to ask you what your speech will be if you win.
[Laughs.] And now I get to celebrate it with my own daughter. I have a 5-month-old who was born a month before I moved from L.A. to New York to start the show. I'm trying to create the best story possible for her so that five years from now, she can be like, "Yah, this was my cool first year on Earth, what was yours?"