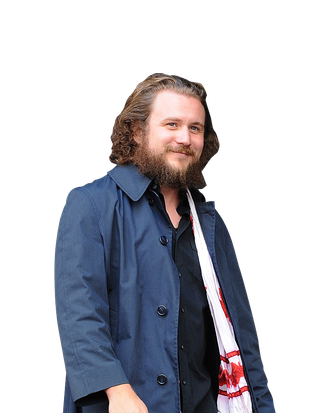 Photo: C Flanigan/Getty Images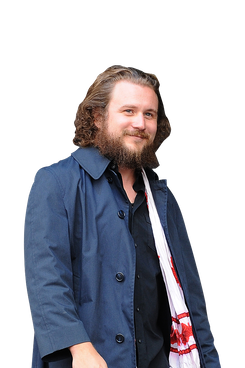 My Morning Jacket is launching its sixth album, Circuital, today with a concert in the band's hometown of Louisville, Kentucky. It should be an unusual show: The group has asked fans to dress up for the event and send pictures of their eyeballs, too. Director Todd Haynes will be on hand to document the show for the online concert series Unstaged, which has previously paired David Lynch with Duran Duran and Terry Gilliam with Arcade Fire. Haynes and MMJ already have some history: Front man Jim James made an appearance in the director's 2007 multi-Dylan mash-up I'm Not There, and so he's expecting this reunion to yield something a little more surreal than the average concert doc. Vulture spoke with James about reteaming with Haynes, recording parts of Circuital in a church and funeral home, and bringing Rachel Dratch up onstage for a sing-along.
What were you hoping to accomplish this time around, with this album?
We wanted it to sound live. I love the vibe of that. We wanted to have fun and be loose this time. We were having fun and learning our way around the songs, feeling our way through it, and just hitting record. We'd planned so much for the last record [2008's Evil Urges], like how we were going to have parts one and two of "Touch Me I'm Going to Scream" bump up next to each other, and then we figured out that it didn't make sense. It was overplanning. So this was looser for us.
There are moments on the album that feel orchestrated — like the way the ending of "Victory Dance" bleeds into the beginning of "Circuital."
That was actually a happy accident! Although once we picked up on that, the ending note and the beginning note being the same, the sequencing became a painstaking thing, because I wanted to get it right. That's the kind of sequence I love.
Did you give Todd Haynes any guidelines for what you want him to do for tonight's live-stream?
Hopefully he won't make me do any more white-face! We just want him to use his beautiful and psychedelic style. He's got such a brilliant eye, and he can make things seem surreal by using the wrong colors, or saturating things with color, placing things where you wouldn't expect. I just liked the way in I'm Not There you can be lost and confused in it, and that's an experience you don't usually get from films, questioning what's going on. I enjoy that sometimes, especially if it's supposed to be a nonlinear piece. We want the concert to be a floating voyage. In some ways, it's tough to do a concert film, because 90 percent of it will be playing in concert, so we need him to do everything he can to make it strange, make it surreal.
What's with the request for eyeball photos from fans?
We're going to use a special infrared to get their DNA codes, to figure out their bank account information, their personal passwords to the ATM, social security. No, don't worry. We're just going to film them in a visually striking way. Our eyeballs will be a part of it, too. Oh, and we want everyone to dress up to make it more like Halloween, more like an event. We'll be in special costumes as well, and perhaps a few top hats.
You'll be bringing on Erykah Badu and Rachel Dratch as special guests. Can we assume that Erykah will be joining you for the cover you've been doing of her song "Tyrone"?
People are going to guess that, but we're still nailing down the set list. And Rachel's actually a fantastic singer, and she's going to be joining us on several songs. We're going to play everything from the new album, but that's still under an hour, so that leaves lots of room for covers and older material. We've done a few of the Circuital songs live before; we just did "Victory Dance," "First Light," and "Holdin' On to Black Metal" last week for the first time.
We should note that "Holdin' On to Black Metal" isn't really as metal as the title might suggest!
[Laughs.] I was just hypnotized by the song that inspired the track ["E-Saew Tam Punha Huajai"], and all the lyrics and ideas started pouring out of my head. The song is about holding on to things that others might consider outdated, like holding on to certain kinds of music for too long and not graduating to other kinds. And it was a joke about how your grandma might say it was devil's music and you'd go to hell for listening to it and it would rot your brain. I was into a lot of that stuff growing up: Pantera, Danzig, Metallica, Ministry …
But not hardcore metal with church burnings, cannibalism, Satanic rituals?
No, I never got into human sacrifice. There's still time. [Laughs.]
So no conflict with recording parts of the new album in a church, then?
More like the church gymnasium, but yeah, some in the church, too. We did overdubs in a funeral home as well. The acoustics were great, and the environment was such a beautiful space. The gymnasium was all baby-blue colors and hardwood floors, like if the "It's a Small World" ride at Disneyland had a gym.
There were songs on the album intended for the Muppets. How did you modify them?
"Wonderful" and "Outta My System" were my attempts to do new music for a new version of the Muppets' Electric Mayhem band [in which Animal plays the drums], and unfortunately the guy who hired us for it was fired during a corporate takeover. Then we had a separate chance to do the songs for the Muppets movie, but that didn't work out, either. Maybe someone will read this and give us another shot. The original versions of the songs were more Muppet-y, more bouncy, like I'm singing in more of a goofy voice.
Like Kermit?
Oh, yeah. I love Kermit. What's not to love? He's got a beautiful soul.

My Morning Jacket's show streams here live at 9 p.m. Eastern.