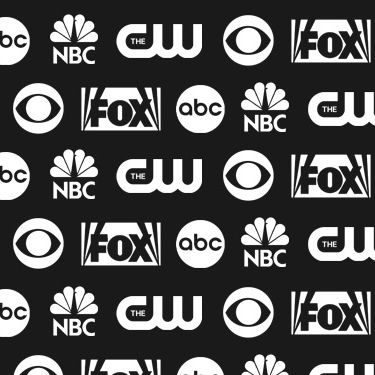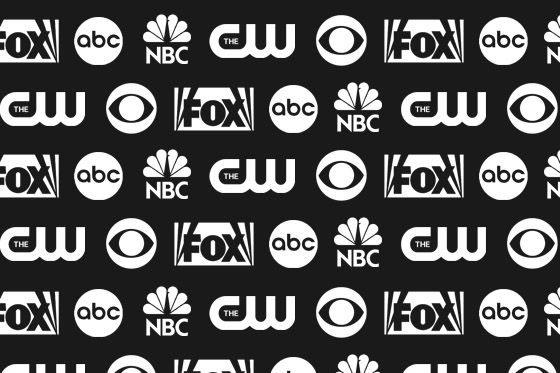 We're exactly one week away from the start of Upfront Week, the annual TV orgy of salesmanship and self-congratulation in which the broadcast networks bravely ignore the fact that their viewership has been in free fall for the past decade and instead focus on the fact that about ten times as many Americans watch NCIS than Mad Men. Oh, and a lot of new shows get announced, too. Back in the day, the upfronts were often the first time most folks even heard about projects; now, thanks to relentless coverage by the entertainment news media (guilty!), you probably won't be shocked if ABC announces a new take on Charlie's Angels or NBC says it's doing a show about the making of a Broadway musical. This relatively new fascination with tracking the development process, once limited to the Hollywood trades, is also the reason why you can expect your RSS and Twitter feeds to be lousy with buzz this week about which shows are getting picked up or thrown out. While you shouldn't believe (all) the hype — this time last year, some websites were declaring NBC's Rockford Files reboot a sure thing — momentum definitely seems to be building around certain projects. Here's what we found out when we checked in with some of our best sources over the weekend.
- Ratings leader Fox doesn't have a lot of holes in its fall schedule, what with The X Factor taking up a big chunk of real estate and Terra Nova slated (for now) to finally debut. Still, industry insiders expect the network to make room for a couple of new procedural dramas in the vein of the aging House and the dearly departed 24; the Ethan Hawke spy caper Exit Strategy and medical procedural Weekends at Bellevue are mentioned a lot by agents. The trades are hinting that two big sci-fi shows — Alcatraz and Locke and Key — might be in trouble, perhaps because Fox feels it doesn't need another Comic-Con-friendly hour with so-so ratings (see: Fringe). Perhaps, but Locke and Key has long been one of Fox chief Kevin Reilly's pet projects. What's more, we continue to hear scuttlebutt about Terra Nova having production problems. We wouldn't be completely shocked to see the project pushed to mid-season — again. Meanwhile, even though we had pretty much written off sophomore series Human Target, our spies say producers pitched some strong ideas for a third season and that the show may yet have life.
- Over at CBS, agents say the network brass is very happy with how its drama crop turned out, particularly several shows with well-known auspices. The Jonathan Demme–directed medical drama from writer Susannah Grant seems a sure thing; there's also lots of buzz on Robert De Niro's cop hour Rookies as well as Person of Interest, a collaboration between J.J. Abrams and Dark Knight co-writer Jonathan Nolan. The trades continue to claim that the Minnie Driver–led Hail Mary is gaining steam, but we've heard from folks who think it's a long shot. Ditto Sarah Michelle Gellar's Ringer: Despite a flood of support from SMG's Internet armies, one agent told us he's already heard buzz that its producers are trying to shop the show to a cable network. Finally, while there's been industry chatter about the post-Charlie Two and a Half Men reboot being delayed to mid-season, our spies suggest that if the show does return, it will do so in the fall.
- About the only NBC pilot we're willing to bet the farm on is Smash, the musical drama from producers Craig Zadan, Neil Meron, and one Mr. Steven Spielberg. Peacock chief Bob Greenblatt developed the concept at Showtime and brought it to NBC; Spielberg, meanwhile, has been heavily involved in postproduction, our sources indicate. Of course this thing is going on the air. Lots of agents frequently mention REM (the drama by Lone Star's Kyle Killen that we've heard being called Awake in recent days) as a strong contender. We'd also like to go on record with our (potentially silly) theory about Wonder Woman: Since David E. Kelley is likely to get a pickup for Harry's Law, what if NBC were to green-light Kelley's superwoman and announce that a new show-runner was coming onboard Woman so DEK could focus on Harry's? As for the rest of NBC's pickups, the trades suggest a female-centric comedy block could be in the works, with sitcoms produced by Chelsea Handler and Emily Spivey supposedly looking good.
- ABC chief Paul Lee has kept his cards close to his vest since coming to the network last summer, so we're most cautious about predicting what he'll do. However: ABC is in desperate need of new hits and seems likely to order many (perhaps more than ten) new shows to premiere throughout next season. Despite talk of a new family-friendly comedy lineup, one senior agent we trust suggests Lee wants to wait at least a year before reviving TGIF, and only if he can do so with lower-budget sitcoms. There's also growing buzz that ABC may bring back at least one of its several mid-season comedies, with the smart money predicting it'll be Happy Endings. Vulture hears the show's producers have informally starting talking to writers about joining the show for season two; a decision to green-light the hiring of scribes could come this week. (We can already see a scenario by which Happy ends up paired with Cougar Town on Tuesday nights.) As for new shows, given how much trouble Lee went through to land Tim Allen, we can't imagine the exec not giving his pilot a try. The trades also seem to be convinced Charlie's Angels and Good Christian Bitches are definitely moving forward.
- Then there's The CW: Over the weekend, a usually reliable Vulture source told us there's a good shot that the C-Dub could order four new drama projects for next season, doubling last year's green-light of just two dramas. Two pilots we keep hearing good things about are Magnum ice-cream spokeswoman Rachel Bilson's fish-out-of-water dramedy Hart of Dixie (from exec producers Josh Schwartz and Stephanie Savage) and the witch-themed Secret Circle (produced by the studio that brought you Vampire Diaries). With Smallville ending and Hellcats considered all but dead, the CW may only have two openings on its fall lineup (assuming both One Tree Hill and Nikita earn seasons). By ordering four series, incoming chief Mark Pedowitz may signal that he's ready to tackle one of the CW's biggest problems, namely those long stretches of the season where the network airs nothing but repeats.