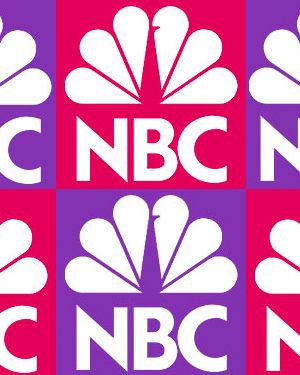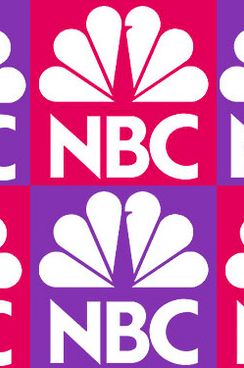 On Monday, the broadcast networks kick off upfront week, the annual hype-athon in which they announce their new fall schedules and shows, and declare next season the year when everything's gonna turn around! This year Vulture will be there to bring you our usual obsessive-compulsive coverage of the whole shebang: Our takes on the new series, the new time slots, and the inevitable endless playings of Katy Perry's "Firework" over preview clips meant to convey deep emotion. Indeed, we're so psyched, we can't wait to begin focusing on the fall. So all this week, we're serving up a network-by-network field guide of what to expect from each of the Big Four. (We love you, CW, but your ratings are smaller than several cable networks and your all-drama-and–Top Model schedule makes it tough to offer much analysis of potential moves.) We'll start by telling you where each net stands at the end of this season, reveal which pilots are getting the most buzz, discuss what sort of spin each net will likely offer to advertisers, and then throw in our best guesses about possible schedule changes and a few suggestions of our own. First up: NBC, the fourth-place network that will actually kick off upfronts next Monday morning with a presentation that marks the first big event under its new Kabletown owners (and sans Jeff Zucker).
Where they stand: Allow us to channel Rob Lowe's Chris Traeger for a second when we tell you that literally nothing NBC attempted on the scripted-series front this fall worked. Literally. The Event wasn't; Law & Order: Los Angeles was given a Bronx cheer by all of America; Outsourced, despite surviving a full season, never sparked any emotion from viewers (except from Parks and Recreation loyalists who quietly seethed as it squatted in that show's rightful post-Office time slot). The result: NBC will once again end a season in fourth place, both in overall viewership and with adults under 50. And yet, NBC is in slightly better shape than it started the season thanks to two post-January developments: The encouraging early performance of new drama Harry's Law and the stunning audience love for out-of-the-box unscripted hit The Voice. But the best reason to believe NBC may have finally turned the corner: After a decade of Jeff Zucker, the network is now in the capable hands of Bob Greenblatt and Ted Harbert, two Hollywood pros who value good programming over gimmicks.
What they'll say: We know we're in last place and we don't expect to get out of the basement overnight. We're committed to putting on quality shows with broad appeal and giving them to find an audience. We're not going to be afraid to take chances, because we need to make noise to stand out and get viewers interested in us again. Also: Have you seen those ratings for The Voice?
Buzz shows: The first pilot Greenblatt green-lit when he officially took over NBC was the making-of-a-Broadway-musical drama Smash, a Glee for adults (or at least for people who like a little character development and consistency with their musicals). The exec personally supervised the casting of the show (from How to Succeed in Business producers Craig Zadan and Neil Meron) and was "on the set almost every day," one source tells Vulture. We also hear that executive producer Steven Spielberg has been incredibly hands-on in the postproduction process, another sign Smash will be one of the centerpieces of NBC's fall reveal.
Our sources are also fairly certain Greenblatt will focus on launching a few new comedies with more mainstream appeal than the current Thursday half-hours, with female-friendly half-hours from Whitney Cummings and Emily Spivey getting lots of pre-upfront buzz in the Hollywood trades. And with the Law & Order franchise likely down to just SVU next season, Greenblatt may try to beef up the networks' procedural-drama roster with shows such as the Americanized Prime Suspect and Kyle Killen's mind-trippy cop show REM (which we've heard could be retitled Awake).
Biggest scheduling question mark: Will The Voice return for its inevitable second season in the fall, allowing it to take on Fox's The X Factor, or does NBC save it for January?
Potential surprise: The Biggest Loser has been fading on Tuesdays, particularly when it airs two-hour episodes. If NBC decides to bring The Voice back in the fall, the network might choose to rest Loser until mid-season, or at the very least reduce its footprint to just an hour.
Likely Upfront theme song: "Dog Days Are Over" by Florence and the Machine or "Awake My Soul" by Mumford & Sons
Free Scheduling Advice: While we agree with Variety Nielsen guru Rick Kissell, who recently made the wise suggestion that Community and 30 Rock swap time slots next fall, we'd also like to see NBC open up its much-rumored new comedy night on Mondays. Sure, CBS —
even without Charlie Sheen — figures to still be somewhat strong on the night, but its half-hours are aging. Fox's House is also on its last leg (pun intended!), while ABC's Dancing With the Stars (assuming it stays Monday and Tuesdays) attracts an older audience not likely to flock to NBC comedies anyway. The Peacock once launched Will & Grace on Mondays; The Fresh Prince of Bel-Air once ruled the night as well. After years of drama at the start of the week, some laughs would be good on Mondays.
Bottom line: If you want a clue as to how things have changed at NBC under Greenblatt, Harbert, and the rest of the Kabletown crew, just look at how they've handled the early success of The Voice. Under Zucker and Ben Silverman, several press releases filled with obnoxious self-congratulatory quotes would've already been issued declaring the show a monster hit. The series would have been expanded to five hours per week, and execs would have sat for interviews with several publications explaining just how they made the show a hit. Greenblatt, however, has yet to say a word about the success of The Voice, and even NBC's on-air promos have avoided calling the show a "hit" (even though it very clearly is one). Look for this new sense of modesty and common sense to permeate NBC's presentation to advertisers, even as the rebooted Peacock pushes the old Ford message that Quality is Job 1.