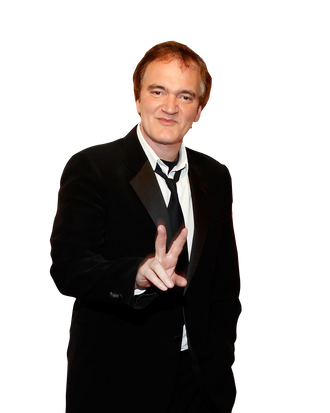 Photo: Mark Von Holden Images/Getty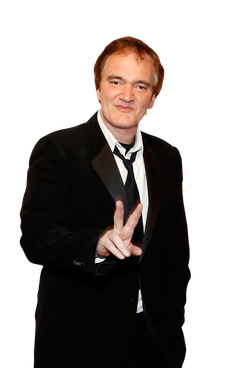 Rumors are flying about Quentin Tarantino's newest project — Django Unchained, a so-called "southern" that grafts Western tropes onto a narrative about an avenging slave — and at the Film Society of Lincoln Center last night, Tarantino sought to dispel some of them. There to pay tribute to guest of honor Sidney Poitier, Tarantino reiterated that Django is still not cast (despite buzz that his Inglourious Basterds star Christoph Waltz will co-star), opined about the summer movie season, and reminisced about Jackie Brown with actor Chris Tucker.
What did you do after handing in the final draft of Django Unchained?
When I send out the script, I always have a little party at my house. I send it out to Harvey Weinstein and other people, and then my friends just show up all day long and just get their copy of it and drink Champagne and we celebrate.
Is it a daylong party?
Yeah, it wrapped up around one in the morning.
What time did it start?
Around 3 p.m. We started having it around three o'clock.
How did you know when it was finished?
After the third draft I knew it was finished. [Laughs.]
Fair enough. What Westerns inspired you?
Every Western, no Western. It's its own thing.
Really? Like how so?
I can't tell you.
Did it take much convincing to get Christoph Waltz in it?
I didn't say he was in it.
It has been reported that he's starring in it.
Nobody is in it; I just wrote it Tuesday. I wrote it Tuesday. I'm not even directing it yet! I just wrote a script Tuesday, all right? It's just a script. A piece of paper, a lot of pieces of paper. 366, to be exact.
It has also been reported it's going to start filming soon. Is that a fallacy, too?
I have no idea when it is going to start filming. I'm going to say it one more time: I stopped writing it Tuesday.
I understand. I'm just trying to get my facts straight here.
Well, that's the fact: I finished it Tuesday. I finished Tuesday.
Congratulations on that. So there was like a childlike scrawl on the first page that leaked. Can you tell me a little about that?
You're taking all the cool elements of it and having me put it under a microscope and dissect it. The childlike scrawl is my handwriting. [Laughs.] Why is it that way? Because that's how I write.
All right. We'll move on. Are you excited about any of the summer blockbusters coming out?
I don't even know what the summer blockbusters are. I've been writing.
Thor's a big one.
I'm not excited about them, no.
What do you think of Sidney Poitier as a director?
I think he's a terrific director. I actually think Uptown Saturday Night — him and Bill Cosby were the best comedy team of the seventies. I saw Uptown Saturday Night first show, first day. We saw it at the Paramount Theater in Hollywood, which is now the El Capitan. We saw the first show, the Friday 12 p.m. show in the afternoon. Not only that, oddly enough, the first thing I started doing artistically was I started acting in a community theater group in Torrance, California. And there was this director there, he wasn't a professional director, I think — he owned a lumberyard — but he was actually a really good director. We were asking him who his favorite modern director was and I thought he was going to say someone like Coppola or Scorsese because he was like 78, and he said Sidney Poitier. I was like, "Really? Why?" And he was like "Have you seen Piece of the Action?" "Yes, as a matter of fact I have seen Piece of the Action." "He has got teenagers, he has got kids delivering three-page monologues that are so obviously beyond them, but they are doing it. They are delivering it. He is getting work that is really, really remarkable and only a truly great actor's director could get that kind of work from those kids." That was pretty deep. Almost every kid in that class has a close-up monologue.
Chris Tucker: This is the best director I've ever worked with, because he does the same thing. He lets you be free. The dialogue is so real. You feel it. We did Jackie Brown …
Tarantino: Still the funniest line in there is "You catching me off guard with this shit." [Laughs.]
Tucker: I was only in there for about three minutes, but he was the best.
Tarantino: There are a lot of people, Elvis Mitchell being one of them, that think that was the best scene I've done. It was on.