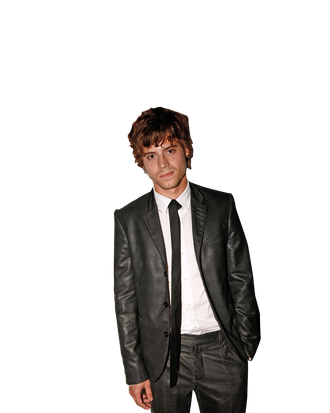 Photo: Vito Amati/WireImage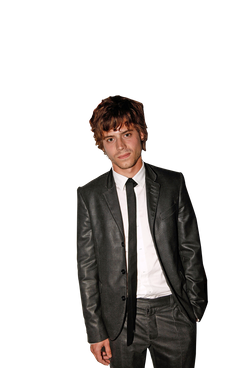 How do you make an audience sympathize with history's most morally bankrupt family? Showtime's The Borgias, created by director Neil Jordan, makes its characters deeply conflicted — and very sexy. Jeremy Irons, as the corrupt Pope Rodrigo Borgia, fits the bill, and so does the smoldering French-Canadian actor Francois Arnaud, who plays the Pope's son Cesare. In The Borgias, Arnaud has the Al Pacino role in this proto-Godfather saga: a moral man who gives in to the slow seduction of power and politics, all in the name of family loyalty. With the season finale coming up on Sunday (the cast starts shooting season two in July), Vulture spoke to Arnaud about the depths of Cesare's darkness, his strangely appealing flirtations with his onscreen sister, and his fake audition with Jeremy Irons.
All of your previous credits appear to be French. Is this your first English-language role?
No — it's my first big mainstream American project. I was in a crappy TV movie a couple years ago, and I've done some English-language theater.
It's your first big American role, you have a British accent, and you're playing a Spaniard living in Italy.
At first, Neil Jordan didn't want British accents. He had an idea of a neutral accent, which is probably Irish for him because he is Irish. That would have been a little odd. So we just tried to blend as much as we could.
When you were auditioning for the show, did you know that Cesare was the part you wanted?
Yeah, I did actually. There's something really dangerous about the guy, but I don't know, I felt him from the inside. I said, "That could be me." Like, if I was in that position, I could do these things. Which is probably very scary.
Well, Neil Jordan said in an interview that you have a "natural darkness" to you.
I hope he's wrong! No, I think everyone has that, actually. I think you just have to be honest about it and be willing to explore that.
This hasn't happened in the series yet, but looking at his history, we know that Cesare was accused of killing his brother Juan and became quite bloodthirsty.
I read a couple of books and they all contradict each other. The script becomes your truth. You can't play history — you have to play the heart of the story. I trust Neil; He's read everything there is to read about the Borgias. I don't think of Cesare, definitely not at first, as a cold-blooded murderer. There are stories of him just looking out his window and just shooting people randomly on the street, and unless we go there, I don't really see him that way. I think he's got a logical reason for every crime that he commits. And same thing about the incest with Lucrezia; I think we chose to play pure love. And they're so infatuated with each other and they're very physical in that relationship, but it's kind of childish in a way. I think they're just in love with each other, without any form of judgment.
I noticed a lot of fans are rooting for Lucrezia and Cesare to get together, which is a testament to how appealing you two are together.
You see, people are creepy! It's not just me! [Laughs.] I think Holliday [Grainger, who plays Lucrezia] and I had a really strong chemistry from the start, and I just really enjoy working with her. She's amazing and she has those great big eyes that you just want to stare into.
She looks like she came right out of a painting from that period. And there's a painting of Cesare that looks kind of like you, too.
Yeah, I don't really look like that. I have short hair and they darken my skin a bit to make me look, I don't know, more manly, mature, Spanish. But they did a good job.
I watched the video of your audition with Jeremy Irons —
That's a fake audition, you know that, right?
Are you serious?
[Laughs.] Oh my God, they're going to kill me! It's just that the Showtime people came and they wanted to film my audition, and the casting director was going, "They know, they know, it's your moment now, you have to get that part! Go!" So we just did it, and then after I was done, I pretty much knew that I was going to get it. And they were like, "Okay, so can we film it once more?" And Jeremy was wearing a cowboy hat instead of his Cardinal biretta, so that made for kind of a funny moment.
So it was at the audition, but you already knew you'd gotten the part.
Yeah, it was fifteen minutes after. They slicked my hair back, and I remember I had flown from Montreal to London, and I had just arrived in London and hadn't slept at all, and I went straight to the audition room. And there was a makeup girl who was supposed to give me some dark circles; they wanted me to look moody. And then she just looked at me and was like, "I'm just not going to do anything."
Obviously, you have a rapport with Jeremy Irons. Was there a defining moment of working with him?
When we shot our first big scene together, the first two takes I was nervous; it wasn't going very well. The third take, it just went really well, but I hid myself behind him and the camera couldn't get me. I finished and I was like, "Oh shit, I'm sorry, you won't be able to use that." And Jeremy kinda yelled at me and was like, "Don't you ever be sorry when you do something good!" And that went on for three minutes: "That's all that matters!" What I liked is that he wanted me to be his equal. And I really thank him for that.