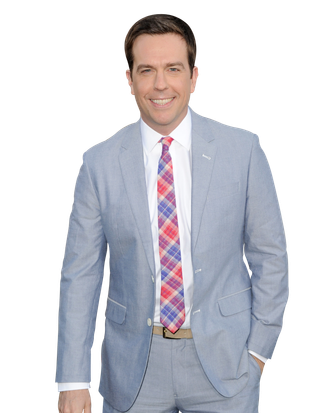 Photo: Jason Merritt/Getty Images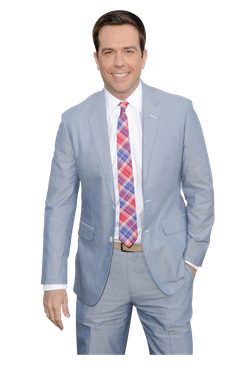 Ed Helms is an overachiever. By the latter part of the aughts, Helms had carved out what, by the standards of his sketch-comedy background, was a wildly successful career, marked by long, warmly received runs on The Daily Show and The Office. And then, in 2009, came The Hangover. It starred Helms, Zach Galifianakis, and Bradley Cooper, three veteran actors who, at the time, could patronize most Panera Bread cafés in the country unnoticed. It became the highest-grossing R-rated comedy of all-time. Suddenly, Helms was a leading man. But can he repeat this success outside the franchise? With The Hangover Part II already racking up ridiculous box-office numbers, we spoke with industry insiders to answer the weekly Star Market query: If Ed Helms were a stock, would you buy, sell, or hold?
Stock History: Like many of his UCB peers, Helms popped up in a boatload of tiny roles over the years ( "Stage Manager" in Walk Hard, "Interpreter" in Harold & Kumar Escape from Guantanamo Bay), but he officially won over the comedy-nerd nation as a Daily Show correspondent from 2002 to 2006. He then expanded his reach when he joined The Office, in its third season, as the a cappella and forced-nickname-loving salesman Andy Bernard, a.k.a. the Nard-Dog, a.k.a. Ace, a.k.a. Buzz, a.k.a. Boner Champ, a.k.a. Puke. His first leading role came as Stu the buttoned-up dentist in The Hangover, which grossed, oh, $467 million. His second, in this year's Cedar Rapids, made just $6 million. His third, The Hangover Part II, is on track to make well over $120 million just this weekend.
Peers: Comedians like Will Ferrell (43), Adam Sandler (44), and Steve Carell (48) are more proven, but newer faces like Galifianakis (41) and our boy Helms (37) are in a position to green-light slightly smaller movies, too.
Market Value: You can't ignore the numbers when it comes to The Hangover franchise, especially with the sequel now on track to clock $30 million over the course of the day and $120 million over the five-day holiday weekend span. But it's difficult to credit Helms — or Cooper or Galifianakis — for the film's box-office success. These movies clearly wouldn't be what they are without their talents, but the original Hangover's box-office haul feels like a contained incident, a perfect combination of material and ensemble and timing, that turned a movie with relatively unknown actors into a smash. Now, it's a brand. Or, as an agent puts it: "This is the Paul Walker phenomenon, where the [Hangover] brand is bigger than the work. Audiences want the whole experience. The star of The Hangover is The Hangover. I don't know that [Galifianakis, Cooper, or Helms] exist outside of that — yet."
What Hollywood Thinks: Don't quit the day job yet, says one rep: "I wouldn't leave The Office. Maybe the new boss invigorates [the show], and now that Carell's departed, they might write a little more for him." But don't avoid movies, either: "He's only just gotten into that group, but if Hangover Part II does $300 million domestic like some people think it could? My God! He's in. He's really a guy who green-lights movies. I certainly wouldn't go do the big stupid Evan Almighty just yet; that felt premature for Steve Carell, too. But if he can get a new movie, something original, like a Knocked Up, he can do well, because it's all a matter of expectations."
On his appeal: "He's completely fearless and has a very specific comedy voice. Sandler has his man-child/frat-boy-who-never-grew-up thing. Galifianakis is the autistic, social moron who says outrageous things, but can get away with it because he's so sweet and sincere. And Helms, his leitmotif is like a kind of very white-bread, safe suburban guy who gets vastly out of his element. I mean, you can believe Bradley Cooper is the guy who's partying harder than he should be. But when Ed Helms does it? It's that much funnier."
Adds a publicist, "I hope that The Hangover Part II does well for him, but it will pigeonhole him. I hope that his career continues to grow. As Ed or other people evolve, it's 'here's that guy from The Hangover.' That's not to write him off. There's a lot goodwill for [The Hangover] guys. It's like this: People want to see Will Ferrell running around with his shirt off. It's a double-edged sword."
According to the agent, "Ed's done smarter choices than either [Galifianakis or Cooper] because he's done auteur movies. Miguel Arteta's Cedar Rapids was quite a good movie. Jay and Mark Duplass's Jeff Who Lives at Home, I hear, is good. And working with the Duplass brothers is very smart, because he's not Jim Carrey — there's always going to be something rather schlemazel-y about him. A broad comedy like Due Date would be a mistake, and I think he knows that. At least his choices seem to indicate that. If he were mine, I'd try to find him his Truman Show."
The Analysis: Helms is a growth stock, but likely only a modest growth stock. He'll graduate from ensemble comedies to headlining comedies, but can he really be Will Ferrell, or even Steve Carell? On the plus side, Helms is generating his own material: He has set up his script Civil Warriors, a comedy about suburban dad Civil War reenactors sent back in time to the actual American Civil War after drinking a potion, with Carell's production company at Warner Bros. And he's under strong consideration by New Line Cinema for the lead in Family Vacation, an effort to revive the dormant Chevy Chase/National Lampoon franchise. But transitioning from TV to movies, even with a hit as big as The Hangover under your belt, is difficult: It will be predictive to see if the higher-profile Carell can manage it. With a steady gig at The Office and The Hangover (and it's likely many permutations) to fall back on, Helms should continue to have a robust, steady comedy career churning out good, small movies in the vein of Cedar Rapids and Jeff Who Lives at Home. But unless he lands the Lampoon gig or something similarly high profile, it seems unlikely he'll be as huge as Ferrell, Sandler, or the rest of comedy's biggest boys.
The Bottom Line: He'll get bigger, but not much bigger.
Buy/Sell/Hold: Weak Hold