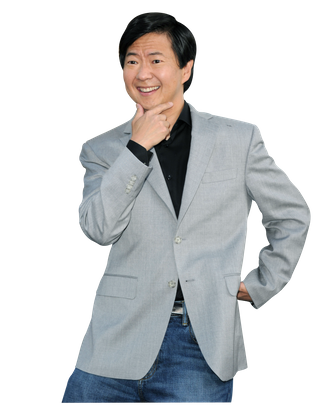 Photo: Jason Merritt/Getty Images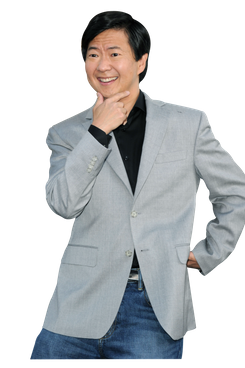 Since breaking out as an ornery doctor in 2007's Knocked Up, Ken Jeong — a former physician in real life — has enjoyed a remarkably fruitful career, marked most notably by two characters: Chang, the well-intentioned if unhinged former Spanish professor he plays on Community, and Mr. Chow, The Hangover's powerful, party-loving gangster don. With the highly anticipated The Hangover Part II hitting theaters this Thursday, Vulture caught up with Ken to talk Thailand bike tours, professional loyalty, and weathering hardships.
Mr. Chow has a larger role in the sequel. Did you know that would be the case?
I was pleasantly surprised. I would do anything for [director] Todd [Phillips]. I trust him so much. I would do anything he says. We all just follow his lead. And it goes without saying, he's changed my life. Knocked Up opened the door; The Hangover burst it wide open. Todd, I owe it all to him. When I found out Chow's involvement in this, I was just so grateful. I'm just so grateful.
What was the on-set experience like shooting in Thailand?
I got to hang out with the guys more. We shot over Christmas holiday, and there was not enough time to go home for the holidays. I ended up spending Christmas with Ed and some of his friends in Cambodia. We saw Angkor Wat, which is one of the seven wonders of the word. Did a little bicycle tour. And Zach, he's just the funniest man alive. There were times when Zach made fun of me because we'd all go out to dinner, and Zach and Todd would joke around, and it was like you're a 7-year-old kid in front of your comedy idol. It was like a Ping-Pong game. They're like, "Ken, you should see the look on your face." I had like the biggest shit-eating grin on my face.
Chow is obviously a very outlandish character, almost a caricature. What do you say to people who are maybe offended by the portrayal?
It's a meta comment. You're actually commenting on the comedy, on the character, on Chow. It's definitely not about an accent, or a stereotype. He's just Chow. It gets to that point, especially in the second movie, where you're commenting on the comedy. When you do it with thought, and when you do it with respect for it, everything's fine.
Did you base the character in anything in particular?
My wife's Vietnamese, and I always joke with her that it has the inflections of Vietnamese, with kind of the anger of my own Korean nature. And then you take it to eleven. Talking about the meta comedy: My wife was going through breast cancer at the time [of the first Hangover], so doing Chow was very cathartic. I jumped out of the car naked, and it was completely my idea, and it was very cathartic. The whole point of Chow to me was to go for it. Life is short. Don't worry about what anyone else thinks. There is a lot of this that's a love letter to my wife. I've never told anyone this, but in the first movie when I'm releasing Black Doug, I say "Cachik!" It means "chicken die" in Vietnamese. And then I say "Camong!" which is Vietnamese for "thank you." There are a lot of jokes that I was deliberately doing to make my wife laugh while she was recovering from chemo. A lot of people don't realize what a hard time I was going through. It was my wife that insisted I do The Hangover. When you ask why I do Chow the way I do, it's because life is short and you have to go for it.
It feels like The Hangover franchise could end up taking a Fast and the Furious trajectory, where the template is carried out with new characters. Have there been conversations about future sequels?
I would do whatever Todd wants me to do. I have a very simple approach in career: You work with the people you love. On so many levels, personally and professionally, The Hangover was the greatest. Todd and Bradley [Cooper] at the time were the only people knew [about my wife]. Bradley asked me every day, "How's she doing? If you have any questions, ask my sister, she's an oncology nurse." They literally picked me up when I was down. Doing the second one, it's like Rick James, [does Rick James voice] "It's a celebration, bitches!" I feel really, really blessed personally and professionally just to have met those guys. They're family to me.
Both in The Hangover and on Community, you play an outsider trying to get in with a crew. What do you think it is about you that makes you good at getting into that mentality?
Probably because I am an outsider in real life. I used to be a physician, for seven years, and I never thought that his would happen. I just wanted to be a working actor, that to me was the dream. The moment I was able to quit my day job and to do acting full-time, after Knocked Up came out … I was just so happy to be known as the doctor from Knocked Up. I can't tell you the high I get.