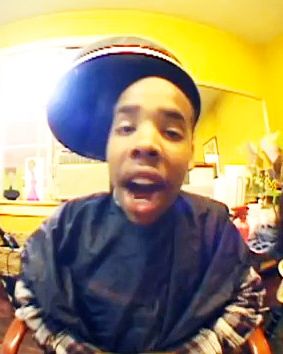 What Christopher Columbus did for the New World, The New Yorker's Kelefa Sanneh has done for Odd Future fans: not only confirming the whereabouts of missing member Earl Sweatshirt — an all-boys Samoan reform school called the Coral Reef Academy — but actually conversing with the mythical rapper. The elusive teen (who raps about masturbation, Prince wigs, and eating corpses on his acclaimed solo album, Earl) appears to have matured during his sabbatical. He urges fans to extinguish their fascination with him, saying, "I'm not being held against my will … since you know the hard facts from the source, you no longer need to worry." But that wasn't quite enough to throw us off the scent: Vulture, curious for more, dug deeper — and found the Coral Reef Academy student guidebook. Needless to say, it doesn't quite adhere to the OF mentality. Asking for permission to use mosquito repellent?
By the way, Sanneh's piece puts an end to months of speculation, investigative journalism, and more "Free Earl" sentiment than you can fit onto a warehouse's worth of American Apparel T-shirts. It gets stranger, though: Yesterday, Odd Future's publicist questioned the authenticity of the interview, saying Earl's mother — whom many fans accuse of forcefully sending her son away, presumably to get all those dirty thoughts out of his head — may have fabricated the quotes to shore up her position. But a barrage of touchy tweets from front man Tyler, the Creator (including "Respect His, His Moms And Familys Privacy. This Goes For Writers Too … FREE THE EARLY MAN") seems to confirm that Sanneh's reporting is accurate. Anyway: How's Earl living?
• The guidebook describes a rigorous six-step cultural-immersion program, broken down into Individual, Family, Academics, Life Skills, Social Responsibility, and Culture. As an active OF member, Earl would have a hard time following this bit: "avoid slang and profanity, no racial or degrading speech and address your elders with respect." The mosquito repellent probably wouldn't come up as much, but if there ever is an OF camping trip, Earl would surely be free to use as much repellent as he wishes.
• Earl starts each morning with a 6:30 a.m. wakeup call (5:15 a.m. on Sundays if he's assigned to prepare the traditional Samoan ground oven for meals). Each day is filled with a plethora of activities to build character — Structured Leisure! Sober Fun! — as well as ongoing therapy and physical exercises.
• If Earl decides not to adhere to the rules, his punishment is the Bus Depot, an ominously titled "time out" where he will stay until he's ready to appeal to his treatment team and return to the community.
• Access to the outside world is limited, explaining why Earl's New Yorker interview was done via e-mail. Earl is allowed to speak with approved immediate and extended family through supervised fifteen-minute phone calls, so it's unlikely that he's conversed much with the Odd Future cadre. Calls are supervised until near the completion of his stay.
• Earl is afforded limited privileges: personal handheld games once he graduates to the third step in the program; then use of an iPod and "approved music" at the fourth step. Can't imagine Goblin made that list. Hang in there, Earl!