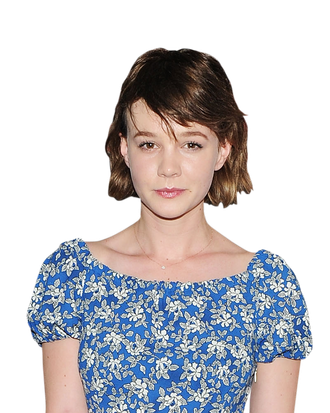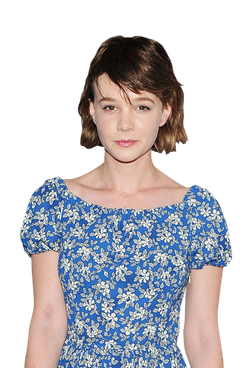 The Atlantic Theater Company's stage adaptation of Ingmar Bergman's Through a Glass Darkly opened last night. The play stars An Education's Carey Mulligan — no stranger to Broadway, having appeared in 2008's very well-regarded production of Chekhov's The Seagull — as a woman going mad. We caught up with Mulligan at the after-party at Chinatown Brasserie to discuss the play, her seagull tattoo, what's going on with The Great Gatsby, and working with Ryan Gosling.
Hi.
Do you mind if I drink some water before we talk? I leave these performances and I need, like, tons and tons of water! It's really weird.

Of course! Your head must be spinning after playing this character …
With all plays, it's hard to immediately shut down. I wish I went home and fell right asleep, but I just can't manage to sleep till 1:30 or 2 a.m. Like, last night I watched The Bourne Ultimatum until around two in the morning. And I don't nap during the day because I'll wake up thinking about the show, and there's too much on my mind to sleep. Ordinarily I'm a really good sleeper, but we're all so desperate to get it in the right place, in the right time …

Are you nervous about the reviews?
I wish that I could say I don't read the reviews, but I know I'm going to have like four glasses of wine and then be like … "Google!" [Editor's note: She couldn't have been disappointed with what she found.]

Do you find yourself acting a little crazy after playing a woman losing her mind?
During rehearsals, yes. I would carry it around for an hour or so. I was acting slightly irrational around that time. Now it's like we leave it all on the floor when the play is finished. It's weird how it works that way. It was the same when I did The Seagull. In rehearsal, I was anguished. Then during the actual show, we'd leave it all there at the end of the night and go grab a drink, and feel sort of peaceful because you'd just … get everything out.

Obviously that play made a huge impact on you, as evidenced by your new seagull tattoo. Will you get another tattoo after this play?
Oh no! If I start doing that every time I finish a play, I'm going to be like up to here [points to shoulders] in tattoos. The Seagull just meant so much to me. I loved that character so much and I was so, so sad to finish. When I ended it, my friend Ann Dowd, who played Polina, wrote me this note that said, "Whenever the sadness begins to overwhelm, remember this is only one of the many times you'll play Nina, because you two are entwined." And it's funny because, I don't know if I'm just a one-trick pony, but I do always find something of her in the characters I've gone off to play. In the last scene, she had this speech, "I know now it's not about fame or glory, or all the things I used to dream about; it's about being able to endure, to bay across, and keep the faith. I do have faith and when I think about my vocation I am not afraid of life." That's why I have the tattoo, really. Because I love that story and that character, and the message that I do what I do not for any other kind of gain, because if I did that, it would all be empty. And then also, when I'm shitting myself and about to go onstage, I can look at the seagull and have a little mantra.
Speaking of powerful roles, The Great Gatsby is coming up.
Yeah, we're all having secret meetings about it now! I've started hanging out with Baz, and we'll all go to Australia in August and start rehearsing. I did a film with Steve McQueen in January, and now this play, so I've kind of known Gatsby was there and that it was going to take up half my year and be a big thing, but I haven't really jumped into it yet. Now that I've made it to the play, I can start to think about playing Daisy more. I've had to focus on other jobs; I don't want to get more confused!

You also squeezed in Drive with Ryan Gosling … how fun was that?
He is such a blast. He's 100 percent up for anything. Nick, the director, and Ryan were like best friends the whole time. I mainly just stare at Ryan for like two hours in the film. Someone's gotta do it.