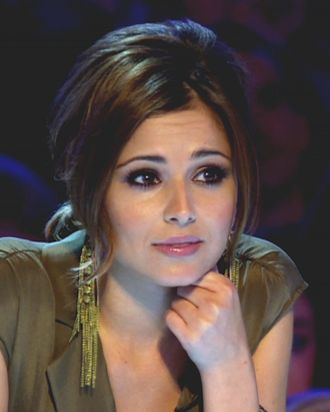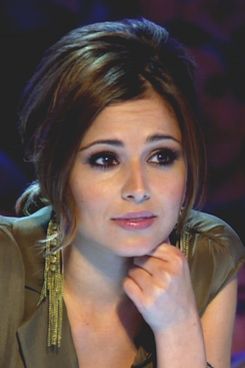 It's been a rough week for British pop star Cheryl Cole: Last Thursday, she was unceremoniously fired from Simon Cowell's American X Factor, and shortly thereafter, the British X Factor announced that it didn't really want her back, either. Her American Invasion in shambles, Cole hasn't been seen or heard from since her very public axing. (And with good reason: being replaced by Nicole Scherzinger? Pretty embarrassing.) Still, in the words of that kid who learned to ride a bike yesterday, "If you believe in yourself, you will know how to ride a bike can overcome even the most humiliating professional setbacks!" And since Vulture believes in Cheryl Cole, we've put together a list of suggestions on how best to revive her flailing career.

1. Party hard — and publicly — with Prince Harry.
The biggest strike against Cole was her "total unknown" status in the U.S.  Well, can you guess who's very known in the States? The British royals! For maximum exposure, Cheryl would have to pal around with the new Duchess of Cambridge, but we can't exactly imagine those two on a girls-only shopping date ("Cheryl, meet me at Reiss at two-thirty?" "Sure! Do they sell purple neon pants there?" "Uh, no.").  But Harry, a longtime Cheryl fan, would certainly be more than willing to escort Chezza around London in her time of need. A few rowdy nights with the handsomer prince would earn her some prime American tabloid placement.
2. Get in on the Geordie Shore action.
The second issue with Cheryl's short X Factor reign was her crazy, unintelligible-to-an-American Geordie accent. But good news for Cheryl: The British spinoff of Jersey Shore just happens to be based on Cheryl's hometown. Geordie Shore has already made the internet rounds, so might we suggest a Funny or Die video? Self-mocking always plays well, and if she could use the video to teach people how to understand her, all the better.
3. Tour (or at least do some hip secret shows) with Vampire Weekend.
Ezra Koenig is a big fan! Cheryl should use this! All she has to do is show up to a few concerts, nail her song, be charming, and watch the indie cred start rolling in.
4. Do a guest-mentoring spot on The Voice.
Is it really smart for Cheryl to take a guest spot on a singing reality competition after being fired as the host of a rival show? Doesn't that admit defeat? In most circumstances, we'd agree, but we make this recommendation with the stipulation that Cheryl mentor Adam Levine's team and Adam Levine's team only. He'll make fun of her accent, she'll make fun of Maroon 5, more flirting ensues, and boom! Chezzam (no? we'll work on that) land the cover of Us Weekly, with a sidebar on how upset Jessica Simpson is about the relationship. (Poor J-Simp.)
5. Release another really awesome single (this time in the U.S.).
Okay, so this suggestion involves actual work and musical talent, but if you've heard "Fight for this Love" and "Promise This," you know that Cheryl is more than capable of making a great pop song. Call Dr. Luke, dedicate it to Simon — do whatever you have to do to lock down a jam, Chezza, and release it as soon as you possibly can. The Song of Summer crown is still available! Make it yours.
6. If all else fails, hit Oprah up for a show.
She'll give one to Fergie (the duchess); she'll give one to Cheryl. See you on OWN!