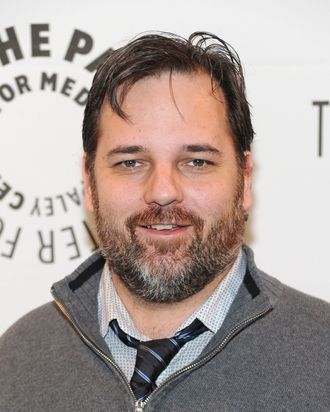 Photo: Frazer Harrison/2011 Getty Images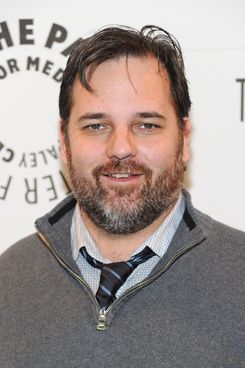 Today, the AV Club has posted the second installment of its totally fascinating, epic, glorious four-part interview series with Community creator and all-time engaging talker Dan Harmon, in which he dissects, discusses, and rambles about each episode of season two. It's all great stuff (Britta is his favorite character; the Christmas stop-motion episode could have been way darker), but there's one particular bit where Harmon talks about the gender makeup of his writers' room, which this past season was about half men and half women. He says that's thanks to now-ousted NBC programming head Angela Bromstad, who insisted he "get more women on your staff. Make it half women." Harmon says his initial reaction was, "I remember going, 'Are you fucking kidding me?' to myself. 'Okay, I got a sitcom, and this is as far as you go,' because I've just been told that half of my staff needs to be a quota hire. From the mouths of bureaucrats come the seeds of great things." Somewhere, a network exec is printing out a daily affirmation to stick to his or her computer.
Harmon doesn't leave it at that. Here's a shortened version of what he had to say about staffing up on women and the persistently heated question of women's place in comedy at large:
"They're harder to find. It's definitely not because women ain't funny, because I'm finding the opposite. It's because there's fewer of them. The statistical probability of picking up a shitty script, it's compounded for women. There's the same percentage of genius happening in both genders, but there's less women writing scripts and out there looking for the job. So you dig a little extra-hard, and you end up with a staff that took a few extra meetings and a few extra shitty scripts to read. Now you have a staff that is just as good as the staff you would have had, but happens to be half women… And the male writers across the board, from top to bottom, in their most private moments drinking with me, when they're fully licensed to be as misogynist, reactive, old-boy-network as they want, all they can say is, 'This turned out to be a great thing.' The energy is different [in the room]. It doesn't keep anybody polite. We're not doffing our caps or standing up when they enter the room. They do more dick jokes than anybody, because they've had to survive, they have to prove, coming in the door, that they're not dainty. That's not fair, but women writers, they acquire the muscle of going blue fast because they have to counter the stigma… I think women are different, and I think having them in the room is crucial to a family comedy, ensemble comedy, television comedy, where half the eyeballs on your show are women. As it turns out, I think Megan's the only female writer who's staying this year, so now, even though Bromstad's gone, now I'm carrying this legacy, going, 'Eh, guys, we really need a half-female writing staff.' I would teach it. I think we have to stop thinking of it as a quota thing and think of it as a common-sense thing."
Go read the rest!
Dan Harmon walks us through Community's second season (part 2 of 4) [AV Club]