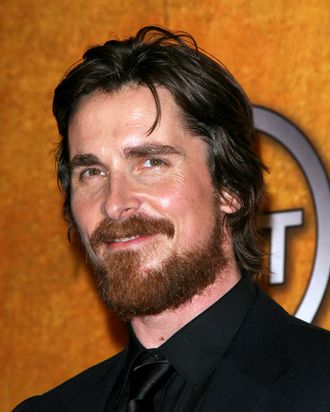 Photo: Amanda Leddy / Splash News/? www.splashnews.com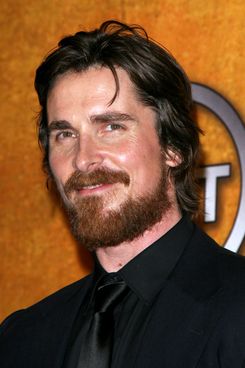 Just how do you float a $130 million movie about the end of the world with no movie stars? If you're Noah director Darren Aronofsky, you try to attach one, ASAP.
Vulture hears that Aronofsky is in talks with Christian Bale about possibly starring in his take on Noah's Ark, to help secure studio backing for it. Presumably, Aronofsky wants Bale for the lead, even though Noah was 600 years old when the Great Flood hit, and Bale is only 37.

Regardless, locking down Bale early — even before there's money to make an offer — would have the twofold benefit of both securing a leading man and helping land the rest of the money needed to make such an expensive, effects-driven film. If Bale commits, that would help provide clarity to the trio of studios considering co-financing the movie: While Noah is set up at the Fox-based mini-studio New Regency, its massive budget means that some other studio will need to come in and help with the heavy lifting. For the trio of studios circling the project, which includes Paramount, Summit, and Fox, knowing Bale is in the wings would help them get a forecast on what Noah might make in foreign territories before they commit to making such a pricey picture.
Former Fox production president turned current Regency president Hutch Parker insisted that "there hasn't been any change [on the project] since it was last reported."