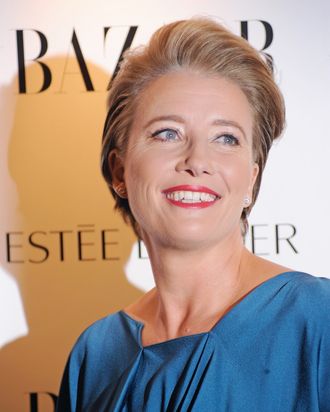 Photo: Ian Gavan/2010 Getty Images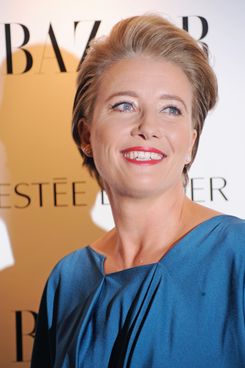 Leapin' lizards! It's been almost 30 years since John Huston's adaptation of the Broadway smash Annie hit movie theaters, but now insiders tell Vulture exclusively that Will Smith and Jay-Z are in negotiations with Oscar-winning screenwriter and actress Emma Thompson to re-adapt the screenplay for an updated version of the musical that would star Smith's youngest progeny, Willow.
If the deal with Thompson goes through, the project will be the first fruit of the partnership between Smith and Jay-Z that Columbia Pictures announced back in January, but it won't be the first time that these principals have worked together: Thompson is currently co-starring with Smith as Agent O in Men in Black III, while Jay-Z, Smith, and his spouse, Jada Pinkett-Smith, all served as co-producers of the Broadway musical Fela!, nominated for eleven Tony awards last year.
No word on whether Thompson (who recently scripted and starred in Universal Pictures' Nanny McPhee franchise) will also write herself into a role as the orphanage director who loves booze almost as much as she hates children, but here's hoping.