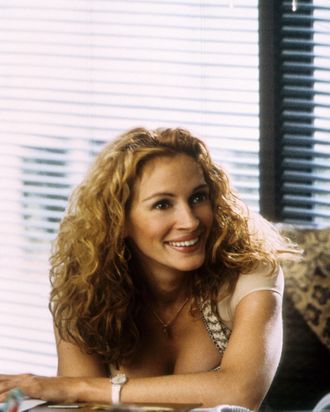 Photo: Universal Studios/?2000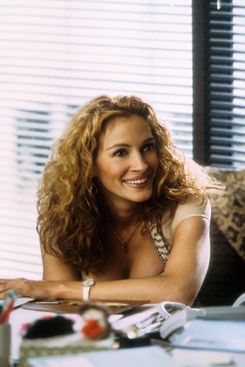 Ever since her bouncy reemergence from a live-action sabbatical in 2009's Duplicity, Julia Roberts has made an annual event of coming out of her hidey-hole to remind America that She's Still Got It — and this year, the Roberts Pageant is for Larry Crowne, which premieres Friday. Tom Hanks (who also co-wrote and directed) may be the central figure, but in the trailer, your eyes are always drawn to Julia: As with Eat Pray Love before it, this film's ads care less about the plot than about openly begging you to fall in love all over again with Julia Roberts's iconic smiles and braying laugh. It's the very Julianess of her, which, in its purest form, can be defined as an onslaught of brassy charm so dominating, powerful, and confident that it always threatens to tip over into smugness. (Real-life example: her quote when presenting pal Denzel Washington an Oscar, "I love my life.") This inspired us to look back at the past twenty-plus years of her movies, to gauge the very Julia-osity of her roles through the years, on a scale of 1 to 10. A 10 is pure, unfiltered Julia, which tips over into too much Julia, as if she were starring in a movie called Julia Roberts Reads Her E-mail and You're Lucky to Hear It; a 5 is the perfect balance of Julia, as if she were in Julia Roberts: A Love Story in Five Coy Smiles and an Open-Mouthed Guffaw. And a 1 is a complete absence of the Julia magic … as if in a movie called The Adventures of a Completely Ordinary Person Who Doesn't Make You Feel Inadequate in the Slightest. Let the Juliafest begin!