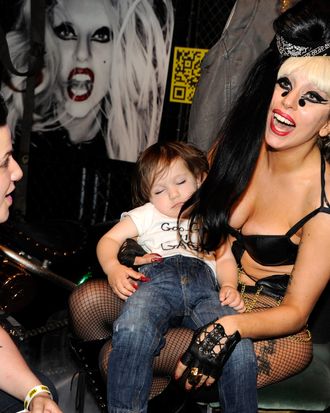 Photo: Kevin Mazur/2011 Kevin Mazur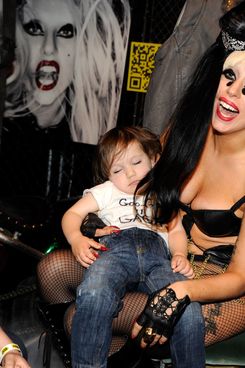 After all that talk about underperforming singles and creative bankruptcy and overexposure, Lady Gaga did exactly what she was supposed to do with Born This Way, her first album since officially branding herself a superstar: sell a ridiculous number of units. The exact number, 1.1 million in the first week, is startling — but it comes with a caveat. That final tally was greatly boosted by the fact that Amazon, looking to drive people toward their new Cloud Drive music locker service, dropped the price on Born This Way's digital release to an all-new loss-leader low of 99 cents. Over the two days of the offer, the album was downloaded 440,000 times, roughly two thirds of its overall digital sales count. So how much did Amazon cough up in the process?
According to the New York Times, Amazon paid Gaga's distributor, Universal, full price (between $8 or $9 per album), meaning they lost more than $3 million. That is certainly a ton of money to have kicked into your campaign by an entity that has no actual interest in how well your album sells, and it provides much fodder for anyone wishing to quibble with the validity of the 1.1 million number. But Lady Gaga should still get a lot of the credit: Amazon would have wanted to pull this kind of sales gimmick with someone, and, thanks to the all-permeating pop-culture presence that Gaga has cultivated, she was the top option. Meanwhile, Amazon chalks all those millions up to marketing costs and moves on. Win-win! Still, Taylor Swift — who only mustered a paltry 1.04 million sales for Speak Now's first week — is probably pretty salted.