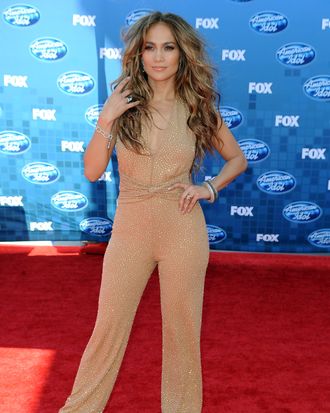 Photo: Frazer Harrison/2011 Getty Images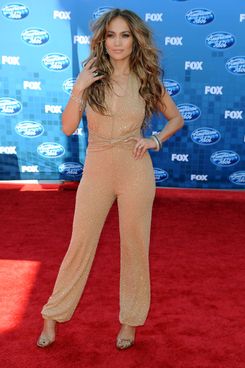 I can see the head! And it's … J.Lo? The big-screen adaptation of What to Expect When You're Expecting is entering its final trimester, and Vulture hears exclusively that the studio is more than a little pregnant with a deal to put Jennifer Lopez in the comedy opposite Cameron Diaz. Nominally based on the eponymous global best-seller by Heidi Murkoff and Sharon Mazel (which has sold 15 million copies), the project sold in a bidding war to Lionsgate Films based on a pitch by Heather Hach (Freaky Friday, Legally Blonde: The Musical) in January 2010. Shooting is scheduled to start in just four weeks.
We're also told by knowledgeable sources that Lionsgate has set Isla Fisher for a part that had been offered to Bridesmaids co-writer and star Kristen Wiig, who passed owing to her rigorous Saturday Night Live commitment this fall. The studio is also said to be in negotiations with The Office and Hangover II star Ed Helms to play one of the expectant fathers, and similarly, we're told that Lionsgate has been eager to recruit another TV star in Matthew Morrison, but his incredibly tight schedule for Glee and his current tour in support of his solo album means it's not likely he'll be able to make his schedule work.
As you might expect, What to Expect follows six couples of varying ages and backgrounds in the run-up to delivery of their babies, in a manner very similar to New Line Cinema's ensemble confections like He's Just Not That Into You and Valentine's Day. (Or, as one wag put it to Vulture, "We've been calling it He Was That Into You, So Much So That He Knocked You Up.")