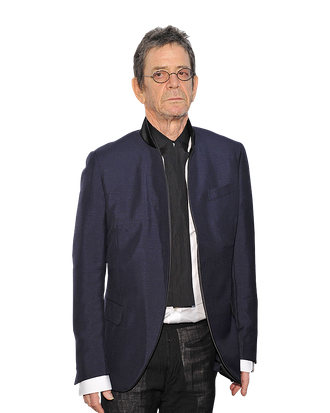 Photo: Mike Coppola/Getty Images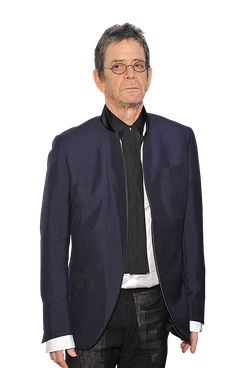 Lou Reed's latest creative production, The Raven, out this month, is a graphic-novel adaptation of his 2003 concept album of the same name, in turn derived from his 2001 theater piece POEtry, in turn inspired, of course, by the writings of Edgar Allan Poe. Reed's next project, a not-yet-titled album with Metallica, also has its origins in theater: The onetime Velvet Underground leader wrote songs for a staging of Frank Wedekind's classic femme fatale Lulu plays, which inspired the record. Vulture talked to Reed about what he likes about Poe, what he doesn't like about The Book of Mormon, and how he thinks his Metallica hookup could possibly expand the universe as we know it.
It must have been daunting to take on Poe …
Do you know what it's like to try to rewrite one of the most famous poems in the history of the world? It's a can't-win situation. No one is ever going to say that the rewrite is better than the original. That's not going to happen. But it was a great idea from [director] Bob Wilson. He said, "We should do Poe, and you should rewrite Poe." What an idea. The language is difficult, because there are a lot of arcane words that probably no one knew that they meant, even at the time — architectural terms and whatnot. So I spent a lot of time with the dictionary, to make it more contemporary, easy to read. Or easier, I should say.
Some of the lines are certainly contemporary — "You won't need 3-D glasses to pass through here" — and others just seem more direct, with the swear words and drug references.
I think in his Raven, they were smoking opium anyway.

Yes, but you make it explicit: "Through the haze of cocaine's glory" …
Don't you think they had cocaine back then? [Chuckles.]

What made you think of Poe as being musical material in the first place?
It was a very underground, underground album. It had a lot of trouble coming out as a double CD, and it ended my relationship with the record company. It wasn't their idea of a best seller: "I know, we'll rewrite Edgar Allan Poe and make a fortune!" That's why it's nice to see them going under now and taking all their asshole A&R people with them. They're getting what they deserve. They blew it with the Internet.

But it's a lot easier if you hear the poems and stories read out loud. One Halloween, they had a Poe celebration at St. Ann's Church. There was this reading organized by Hal Wilner of all these people doing Poe out loud, and that's when I first really realized the genius of "The Tell-Tale Heart." It was an amazing experience. It's not just the actual words. It's the rhythm. It's not like iambic pentameter in Shakespeare. There is a great rhythm. I tried to tune in to that meter. It's really a songwriter's meter.

Have you heard about the John Cusack movie The Raven, where he's playing Poe? Could your Raven album be the soundtrack?
John Cusack playing Poe, what a great idea! But no, I'm not involved. No one consults me. They're not smart enough to ask me to do the music. Why don't you tell them to use my album? I'm serious.

You've collaborated more recently with Robert Wilson on Frank Wedekind's Lulu, for which you wrote the music and songs. It's currently playing in Berlin. Do you think it'll come to the U.S.?
It probably won't get seen in this country. A shame.

But the revival of Wedekind's Spring Awakening did so well here.
Yes, but that wasn't in German. But maybe. Anyone could stage what I wrote. Maybe at BAM? I find it amazing that something like Spring Awakening was so good, yet something like The Book of Mormon can win all those awards. It's unbelievable. It's the most boring show that anyone did, ever.

What about staging Lulu with the music you did with Metallica? When are we ever going to hear the results of that session?
I don't think Metallica wants to be a band on Broadway! [Chuckles.] They're metalheads. They're not going to do that. But the version of the Lulu music I did with Metallica is awe-inspiring. It's maybe the best thing done by anyone, ever. It could create another planetary system. I'm not joking, and I'm not being egotistical.

You scrapped half of Lulu for the stage version. What's the Metallica version like?
There are two stories Lulu's based on, and I rewrote Lulu from the get-go, taking the original plot — mostly Earth Spirit, not Pandora's Box — and followed it essentially from the point of view of Lulu and the various people who love her, until she gets involved with Jack the Ripper. The basics. So the Metallica version will have absolutely all of that and more. It'll probably come out by November.

That's good news.
You have no idea. It's the psyche of Poe, the great psychic marauder, applied to Lulu.