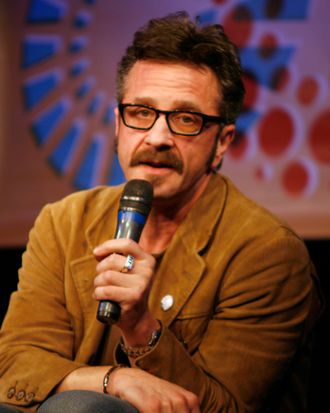 Photo: Cassie Wright/2011 Cassie Wright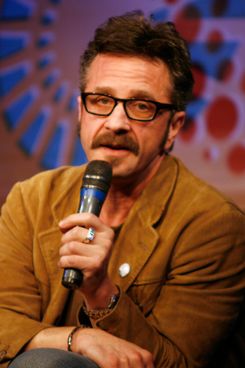 Comedian and podcaster Marc Maron announced on his show "WTF" yesterday that he shot a pilot presentation for a show about a marginally fictionalized version of himself. Promising!
Not long ago [I] pitched a television show based on my life as I live it now. I'm a guy who does a podcast in his garage and people that people know from the world of celebrity and comedy come into my garage and they talk to me. That's a reality. Would that have been a reality 10 years ago? Would Ben Stiller have com to my garage 10 years ago? Would Conan O'Brien have been sitting here amidst my mess 10 years ago? Or even five years ago? Absolutely not. It just didn't exist as a thing that people would do … I'm a guy, I've hit the wall with everything, I was in trouble, and now Conan O'Brien comes to my garage.
I pitched my relationship with women, my ex-wife, my father, my producer, and we created a show-world.
Ken Jeong guest-stars as himself on the mini-pilot, and Ed Asner plays Maron's father, whom "WTF" fans know to be a vitamin-obsessed bi-polar doctor who seems chronically disappointed. This show could be great!
The future is here. [WTFPod]