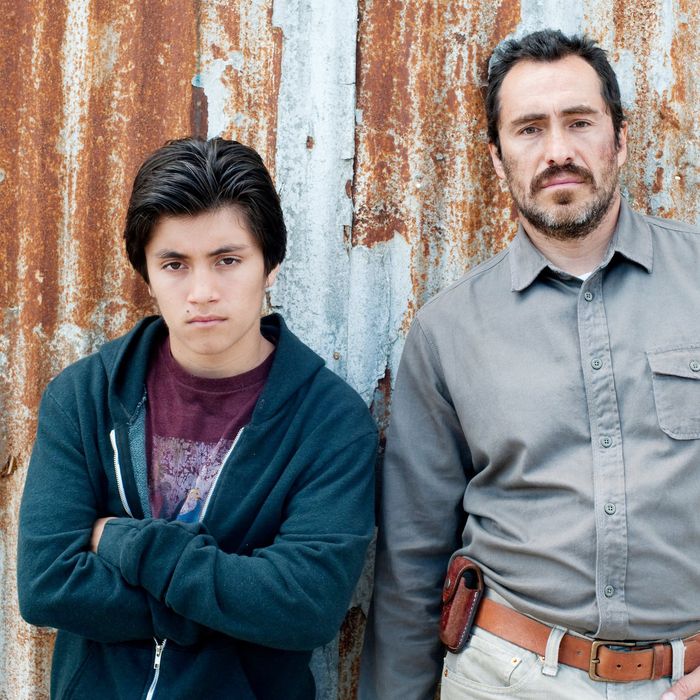 Photo: Summit Entertainment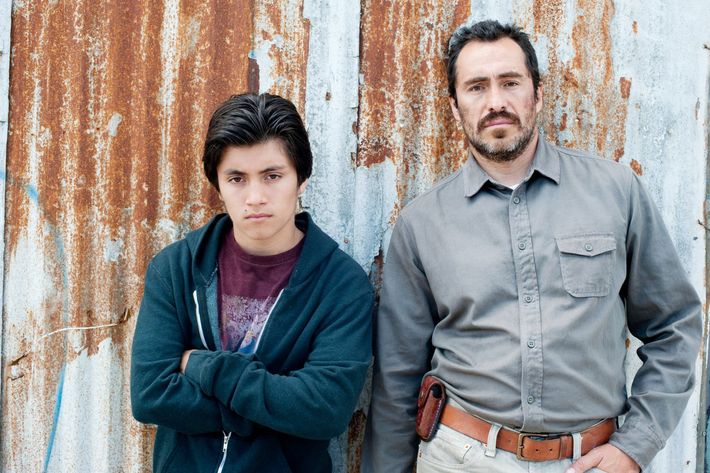 It's tough work making films about decent men just trying to do the right thing, especially if there seems little danger of him doing the wrong thing. Where's the drama in that? In A Better Life, Chris Weitz introduces Carlos, a Mexican father and illegal immigrant who tends the gardens of wealthy Los Angelenos in order to provide for his teenage son. Weitz's challenge is to make Carlos more a man than an everyman. Weitz doesn't entirely succeed, perhaps because the problem with problem movies is that, too often, a film's unalloyed worthiness is its vice.
Carlos is played with formidable dignity by the excellent Demián Bichir, a recurring player on Weeds, who was a tough Fidel Castro in Steven Soderbergh's Che. Stubbled, with dirt under his fingernails, Carlos is a single father, a gardener, and a self-sacrificing, everyday saint whose only faults are his generosity to strangers and his teenaged, babyfaced son, Luis. As Luis, young actor José Julián is less persuasive as a good kid who couldn't possibly understand his father's sacrifice. The film gets at the distance between the father and his Americanized son, but Julian never quite seems present. At first, his disconnectedness feels intentional: Luis, naïve and sheltered by his father, gets over just by being cute, but it becomes clear this is a fault of both character and actor.
Carlos attempts to upgrade their life by borrowing money to buy his own groundskeeping truck — but as soon as he does, it's stolen. Luis is tempted by the gangbangers in his neighborhood, then he and his father search for his truck in a kind of watered-down riff on The Bicycle Thief. The film establishes that there's no time in Carlos's life for anything but work, least of which are the frivolous hobbies that amuse his son. So we get to know Carlos primarily through his work — and there we find out what we knew already — that he's self-sacrificing, hardworking, decent, and generous to a fault. A few more particular details — or a single surprising action — might have made him more believable. Despite Bichir's confident presence, Carlos is never more than the idea of a man we should admire. It's sentimental that way.
Weitz tries to tell the truth, and doesn't tell it slant. His story is simple as a parable, and the deliberate pacing and rising score by Alexandre Desplat give the film the feel of modern myth. Coming off his supernatural films New Moon and The Golden Compass, Weitz hasn't shaken the primal sense of black-and-white morality, either. Carlos is a good man, surrounded by foils: tatted-up gangsters and thieving, weaker men. His rectitude is never in doubt. Which means not much else is, either.