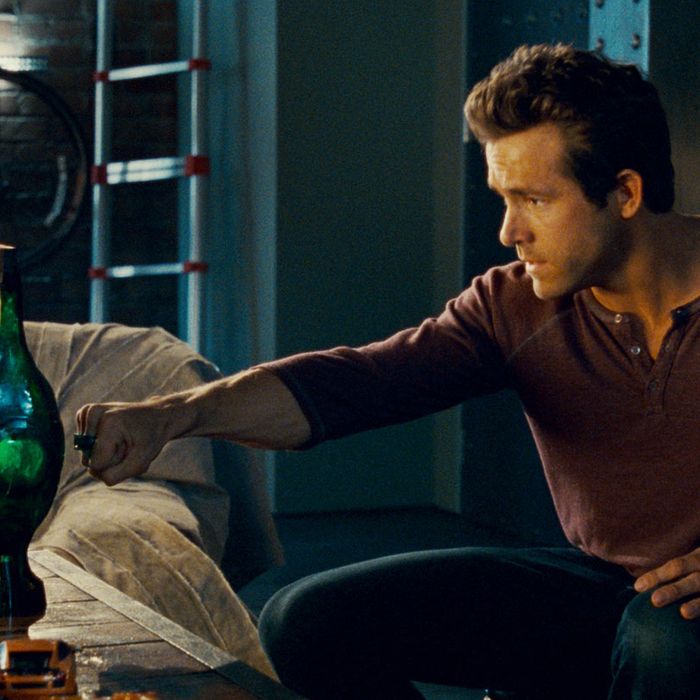 Photo: Warner Bros. Pictures. TM & ? DC Comics/? 2011 Warner Bros. Entertainment Inc.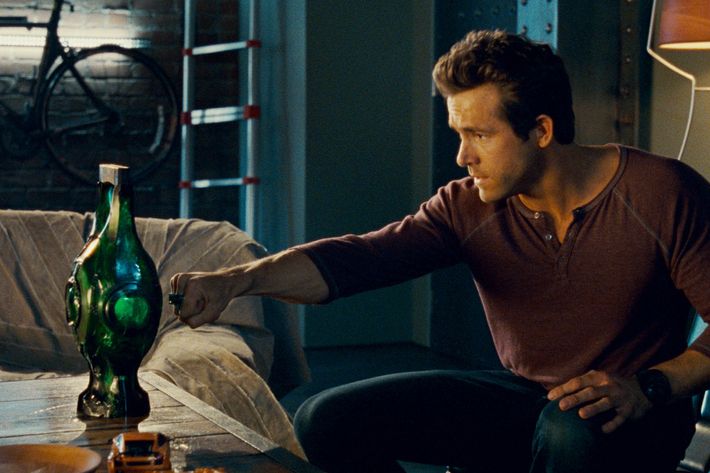 This Weekend's Winner: Most aquatic, flightless seabirds feed on krill, fish, or squid — but some actually dine on green space cops. Despite opening at only No. 3, Mr. Popper's Penguins (opening weekend gross: $18.2 million) not only exceeded box-office expectations by some 20 percent, but also cost roughly a quarter of the $200 million Green Lantern.
This Weekend's Loser: The vastly expensive — did we mention it cost $200 million? With a $100 million marketing budget — Warner Bros. release Green Lantern failed to illuminate why everyone should turn out, grossing just $52 million and underperforming box-office expectations by nearly 10 percent.
How It All Went Down:While both Mr. Popper's Penguins and Green Lantern were marketed heavily to kids, Penguins' PG rating meant it locked down the three Ms (minivans, moms, and moppets) — in fact, it wound up skewing heavily female (56 percent) and heavily (58 percent) under the age of 25.
That left mostly older guys free to attend Green Lantern, and that they did: Nearly two thirds of the audience (64 percent) was male, and nearly the same proportion (63 percent) was over age 25. And when your audience is 36 percent female, that means it's been viewed as date-night kryptonite.
Even worse for Lantern, half of its grosses (just 45 percent) were derived from 3-D, despite over 70 percent of theaters offering it in 3-D — a sure sign that those parents who did take their kids are through forking over extra money just to enrich theater owners.
And if it seems odd to call a third-place film the winner when box office watchers are declaring it a sign of Carrey's waning career, look at his box office history: His last two wide-release comedies, Yes Man and Fun with Dick and Jane, opened similarly ($18.3 and $14.4 million, respectively) and both went on to gross around $100 million. Yeah, it's not Bruce Almighty money anymore, but he's hardly Pauly Shore.
Meanwhile, a special shout-out to originality: Even in its fifth week in release, Woody Allen's Midnight in Paris showed the tiniest decline of any film in release nationwide, losing just a tenth of its audience and grossing $5.2 million, giving it over $20 million in its month in theaters. (Admittedly, the film did play on over 90 more screens this weekend.) Similarly, J.J. Abrams's Super 8 fell by only a little more than a third (38 percent) to gross roughly $21 million. Hooray for two-dimensionality!
This article has been expanded since its original post.