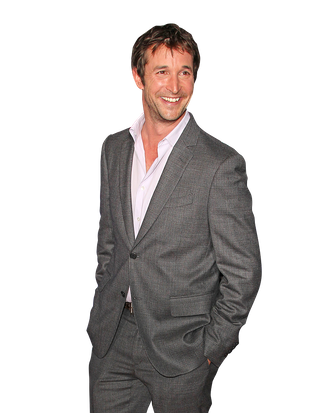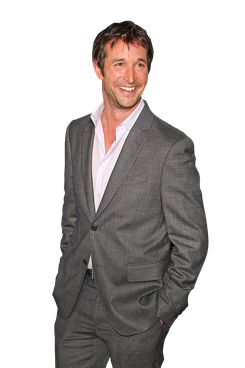 For fifteen years, before McSteamy, McDreamy, and House, Noah Wyle played a geeky med student turned hunky doc on the original sexy medical drama, ER. In that time, the show earned 23 Emmys and Wyle earned a spot on People's "Most Beautiful" list. Now he's back, fighting aliens in TNT's Steven Spielberg–produced Falling Skies, which premieres this Sunday. After Boston is invaded by an extraterrestrial army, civilians must save their families and take back Earth. Their leader? Tom Mason, a father and history professor played by Wyle. Vulture caught up with the real-life father of two to talk about returning to the small screen, being the old dude on set, and proving to his son that he's badass.
Steven Spielberg was one of the executive producers of the ER pilot, and now this. How is it working for the director of ET on a show about aliens?
Well, you have great confidence in knowing that the aliens and spaceships are going to look terrific. And you got great confidence knowing that it's going to be a quality project on its own right, otherwise he wouldn't put his name on the marquee above it. Aside from that, it's just an opportunity to work with probably the preeminent storyteller, certainly of my generation, and one of the greatest filmmakers of all-time. Any time you have an opportunity to sit at his lunch table or stand at his elbow, it's pretty exciting.
You were 22 when ER started in '94. What's it like now, starting a new project at 40?
What's it like starting a new project and being the oldest guy on the set? It gives you pause, to suddenly go, "Wow, I'm the veteran," when you're kind of used to being the young guy in the ensemble and being praised for your maturity and professionalism at such a young age. Suddenly, nobody really gives a shit anymore about the fact that you're on time and prepared — it's sort of expected of you. And you're being asked questions from the younger ensemble on about how to do this and that. I suddenly felt more like Anthony Edwards than I'd ever felt in my life before.
And your love interest on the show is a doctor, so perhaps you gave her [actress Moon Bloodgood] tips on how to play the part?
Moon had no idea how fortunate she was to have me standing beside her on all those quasi-medical scenes. I became a technical adviser on many a setup. I wasn't too critical. I was mostly supportive. I taught her how to simulate CPR so well that I think she does it better than anyone I've seen before.
On the set of ER, you battled deranged patients and drug addiction. Now you've got aliens. How do the experiences compare?
There is really no comparison: One was nice and clean in a white coat with sterile gloves on a soundstage in Burbank, California; the other was filthy dirty with a machine gun running in Toronto, Canada, in the middle of the night in a rain storm. ER was probably the single greatest job I'll ever have and certainly the most defining job of my career. It wasn't until I read this pilot script that I even got enticed to try and do episodic TV again. But this is a shorter season and a totally new genre and presented all different challenges that seemed exciting.
The pilot has a very human feel to it, even though the concept of aliens is extraordinary …
That's what I got attracted by. I knew Mr. Spielberg was going to design great aliens and spaceships, and my job was going to be to focus on the characters and make it as plausible as we could possibly make and walk these people through the appropriate emotional states. When I watch it, I find the human aspect of storytelling very compelling. It walks a very fine line between being a science-fiction show and a character-based drama, and I think it will satisfy both audiences equally.
While you weren't in the spotlight, did fans come up to you and ask you what you were doing?
When I disappear, I disappear pretty thoroughly. Everyone understood my reasoning when I explained it, which is that I spent the first two years of my son's life on a soundstage for 80 hours a week. I wanted to focus on a quality of life for a bit. I worked in that period of time but chose jobs that had minor time commitments and were more character turns, where the success or failure of the project didn't rest on my shoulders; I was more of a hired gun that came in and did a week's work here or there. That satisfied my itch and I got back to living my life.
And now do your kids think your new show is cool?
They think it's pretty cool. My 5-year-old daughter doesn't quite get it yet, but my 8-year-old son is very excited that it's coming out on the air and he's going to be the talk of his second-grade class next year. He got to be on the set and work an animatronic alien head, and hold my machine gun between takes, and basically think of his dad as a badass for the first — and probably last — time.