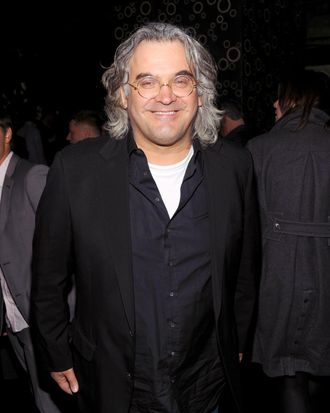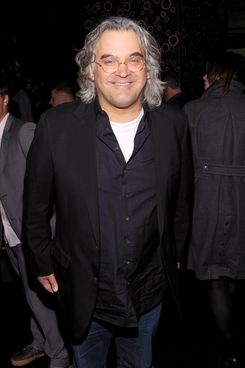 After Universal Pictures was lamentably forced to pull the plug on Paul Greengrass's long-planned MLK script Memphis over rights issues, the Bourne director has been looking for a new project. Vulture hears Greengrass is in talks to direct Tom Hanks in Sony Pictures' adaptation of A Captain's Duty, the tell-all book by merchant-vessel skipper Richard Phillips, who was famously taken hostage by Somali pirates and ultimately freed in a daring rescue by U.S. Navy SEALS. (Just how dangerous are the waters that his ship, the Maersk Alabama, travels? Well, since Phillips's kidnapping and rescue in April 2009, Somali pirates have actually attempted to seize the boat four more times, with the most recent attack coming only last month.)
We hear that Sony wants to make its pirate film (now titled Maersk Alabama) soon-ish, possibly as early as this fall, once Tom Hanks, who is attached to play Phillips, becomes available. Hanks will first star in the Wachowski siblings' adaptation of David Mitchell's multi-narrative novel Cloud Atlas, which shoots in Germany this summer. Alabama, like Memphis before it, is being produced by Sony-based producer Scott Rudin.
That said, Greengrass may choose instead to make Rush, the Formula One drama written by Peter Morgan (The Queen, Frost/Nixon), that we hear he has also been flirting with at Working Title Films.
Word of Morgan's previously thought-to-be-untitled script first surfaced on ESPN.com of all places, after three-time Formula One champion Niki Lauda confirmed that the Oscar-nominated screenwriter Morgan was working on a screenplay about the driver's near-fatal 1976 racing season. We're told by knowledgeable insiders that Morgan's screenplay deals closely with Lauda's famed rivalry with the English race driver James Hunt, both on and off the track. For those unfamiliar with the Formula One legend, on August 1, 1976, Lauda very nearly burned to death after his Ferrari swerved off the track in only the second lap of the German Grand Prix, crashed, and burst into flames. Lauda lapsed into a coma and ultimately lost his right ear; Hunt would go on to win the race.
Lauda so detested Hunt and was so obsessed with beating him that just six weeks later, he dragged himself out of bed and finished fourth at the Italian Grand Prix. Hunt would go on to win both the Canadian and U.S. Grand Prix, and, after Lauda dropped out of the Japanese Grand Prix due to heavy rain, he ultimately wrested the 1976 World Driver's Championship title from Lauda, winning by a single point.
Finally, our spies tell us that there's also a third movie Greengrass is seriously considering but are utterly mum on what it is.