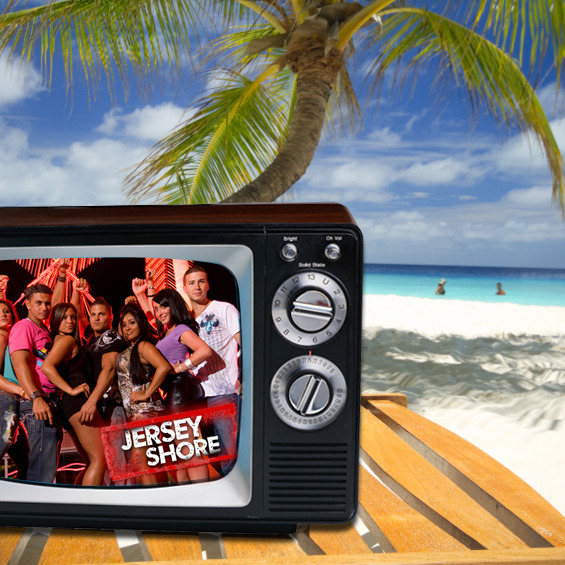 Photo: Amriphoto/Amriphoto 2010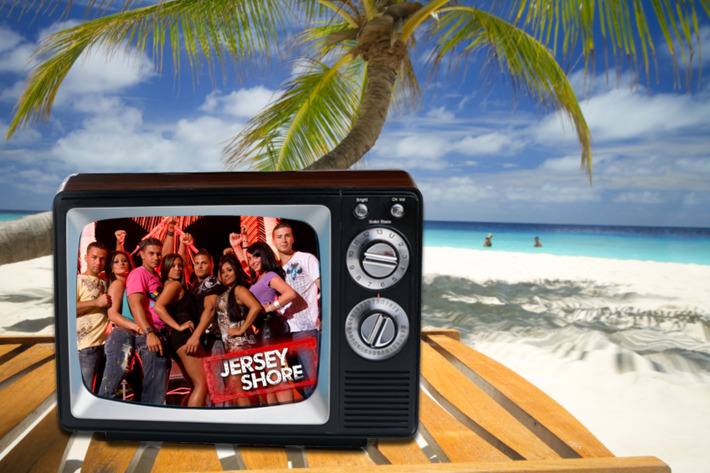 Between now and Labor Day, nearly 100 new unscripted shows are scheduled to debut on various broadcast and cable networks, from celeb-focused soaps (Ryan & Tatum: The O'Neals) to a series about competitive facial-hair growing (Whisker Wars). This Tribble-like expansion of reality is no shocker: Even seemingly low-concept series such as Pawn Stars or 16 and Pregnant now outdraw dozens of much costlier scripted shows. That's led to a major shift in TV's power paradigm, and now the same reality producers who a few years ago were treated as second-class citizens by Hollywood now find themselves on the A-list. Case in point: Vulture has learned that earlier this spring, the folks who run AEN Networks (the company behind History, Lifetime, and A&E) rang up about two dozen of the industry's most accomplished reality producers — including SallyAnn Salsano (Jersey Shore), Thom Beers (Deadliest Catch), Jonathan Murray (The Real World), Allison Grodner (Big Brother), Craig Piligian (Dirty Jobs), and Gay Rosenthal (Little People, Big World) — and invited them to Miami for an all-expenses-paid midweek getaway filled with lavish dinners, expensive wines, and preplanned recreational activities (kayaking, anyone?). But there was more: The event wrapped with AEN playing Oprah, offering the producers what some have taken to calling a "golden ticket" — a ducat with a $25,000 price tag.
The ticket was essentially a promise that AEN would give the producers $25K in development money to be used toward turning nearly any idea they had into something more concrete. In most cases, the coin will likely be used for a "sizzle reel," a quick-cut presentation of a couple of minutes designed to give a feel for how a show would turn out. All these producers needed to do was pitch a concept to the company, and assuming AEN execs (specifically, History/Lifetime chief Nancy Dubuc and A&E head Bob DeBitetto) saw even a glimmer of potential in the idea, the company would hand over the money. AEN also promised that it would let producers develop their pilot without being nitpicked to death with notes and meetings. "They're basically giving us the chance to do whatever we want," a producer who attended the retreat told us.
While the company sold the idea of spending a few days at the W Hotel in Miami as "a way to mix and mingle and get to know your colleagues" (as one attending producer told Vulture), its real purpose was to show these top showrunners how the company operated, what sorts of programming it was looking for, and to sell them on the notion that AEN should be their first stop when they have great ideas.
AEN is clearly eager to maintain its leadership position in cable reality. It launched the pawn-shop trend and made addiction hip via Intervention; both genres have now been fully copycatted by competitors, increasing the pressure on AEN to keep innovating. What's more, the number of potential rivals just keeps growing, as cablers that once wouldn't dream of touching the reality genre — like AMC or the Weather Channel — are now in the game, seeing just how popular and profitable these shows can be. Even broadcasters are now copying cable ideas: NBC and Fox both have Pawn Stars–inspired, junk-centric shows in the works for later this summer. AEN's charm offensive makes "it more likely that a producer who has an out-of-the-box idea will pitch it to them first," our producer spy says. Of course, as appreciated as AEN's wooing was by producers, it's not as if three days in the sun will be enough to ensure the company's networks get first crack at every good idea. Producers often have a keen sense of which of their notions might appeal to multiple outlets, and when they've got a concept they think is a winner (three words: Ice Road Hoarders), they're going to pitch it to multiple places. As one producer who wasn't at the Miami event told us, a red-hot pitch will generally end up at the network that bids the most money. AEN suits no doubt know this, and likely viewed the Miami gathering not as a definitive death blow against rivals but more as an exercise in relationship-building at a time when every small advantage can make a difference.
A spokesman for AEN confirmed that the company held an event for reality producers earlier this year but declined to comment further. One reason why the company hasn't made a big deal of its initiative could be that it didn't want to advertise its strategy to competitors, who've already demonstrated a penchant for ripping off AEN's content. Well, too late, because now it's not just their content that other networks are appropriating: As word of the junket has spread through Hollywood's reality circles, Vulture is already hearing one, and possibly two other cable conglomerates are mulling similar bids to sweet-talk unscripted producers.