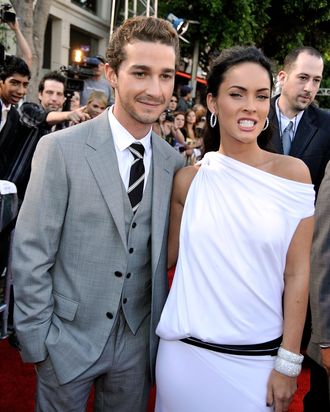 Photo: Kevin Winter/2009 Getty Images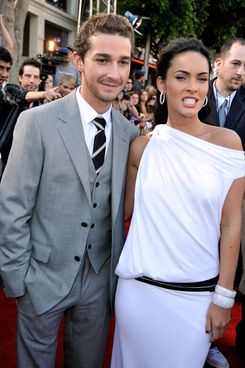 There's something almost lovable about Shia LaBeouf's aggressive candor in interviews. It's sort of misguided, but also wonderful. This month in Details, the bankable thespian discusses his tumultuous childhood, confesses to having "a wet mouth" (gross), and in the interest of honesty says that he hooked up with his Transformers co-star Megan Fox.
Asked if he hooked up with Fox, LaBeouf nods affirmatively. "Look, you're on the set for six months, with someone who's rooting to be attracted to you, and you're rooting to be attracted to them," he explains. "I never understood the separation of work and life in that situation. But the time I spent with Megan was our own thing, and I think you can see the chemistry onscreen." When I inquire about Fox's status at the time with her longtime boyfriend, Brian Austin Green, LaBeouf replies, "I don't know, man. I don't know. I don't know. I don't know … " — repeating the phrase exactly 12 times with various intonations, as if trying to get it just right. Finally, he says, "It was what it was."

Stick with the Spice Girls references, young LeBeouf!
Shia LaBeouf: Hollywood's Last Bad Boy [Details]