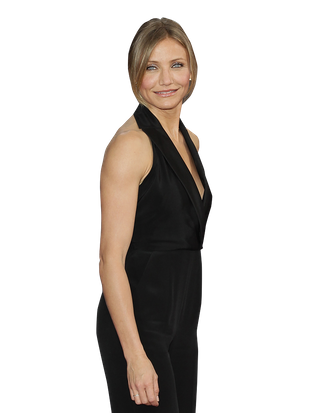 Photo: Andreas Rentz/Getty Images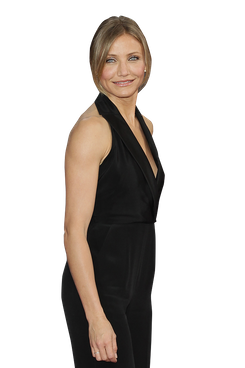 Some Hollywood actresses radiate ambition and have their futures optimistically mapped out from the get-go, but not Cameron Diaz. In 1995, coming off of her debut in The Mask, Diaz laughingly predicted to Movieline that her career would fizzle out within months. Two years later, it hadn't, and when the magazine went back to ask why Diaz was playing supporting parts in movies like My Best Friend's Wedding, she was still self-effacing: "I don't ever want my name to be the first over the title." Suffice it to say, Diaz has loosened her stance on marquee billing since, and this weekend's comedy Bad Teacher will test her twice over: Pundits will be scrutinizing its box office in the wake of a potential female-comedy trend advanced by Bridesmaids, but they'll also be analyzing the movie as a sign of the 39-year-old Diaz's solo star power. For more insight into her unlikely but successful career, we asked industry insiders one simple question: If Cameron Diaz were a stock, would you buy, sell, or hold?
Stock History: At age 21, then-model Diaz was coaxed into auditioning for the female lead in The Mask opposite rising star Jim Carrey, and after nearly a dozen callbacks, she won the role despite having no prior acting experience. In the following years, Diaz made good on her initial plans to keep a low profile, eschewing big-studio fare for indies like She's the One and Feeling Minnesota, but the one-two punch of My Best Friend's Wedding and (most pivotal) There's Something About Mary cemented her as a late-nineties superstar.
Though she was unexpectedly winning as John Cusack's deglamorized wife in 1999's Being John Malkovich, Diaz left the indie realm behind in the aughts and quickly set up two lucrative franchises, the long-lived Shrek series and the fast-burning Charlie's Angels, which netted her a $20 million paycheck for its 2003 sequel. Since then, she's worked mainly in comedies like What Happens in Vegas and Bad Teacher, though she makes the occasional foray into drama, most notably in Martin Scorsese's 2002 period piece Gangs of New York.
Peers: Reps say she's ahead of Jennifer Lopez (41) and Kate Hudson (who's 32, but regularly plays roles much more senior than her actual years), and behind more versatile actresses like Jennifer Garner (39), Naomi Watts (42), and Sandra Bullock (46).
Market Value: Diaz's highest-grossing live-action credit is still There's Something About Mary (at $176 million), though the Shrek movies were among the first animated films to sell celebrity voice-overs as the main attraction, and Diaz deserves some credit for their massive box-office returns. Her résumé has a few flops and underperformers (the 2002 box-office bust of the R-rated The Sweetest Thing should give pause to Bad Teacher's producers), but when it comes to comedy, she's actually got a better financial track record than a peer like Reese Witherspoon, owing to sleepers like the recent $80 million grosser What Happens in Vegas.
What Hollywood Thinks: There's a reason that Diaz is still at the top of most studio comedy wish lists. "She's a gorgeous and fearless physical comedienne — and there are so few of them," says one talent rep.
Her sunny public persona is a plus, too. "She can do no wrong, as far as I'm concerned," says one top publicist. "I love her so much, I'm not sure I can speak objectively. She comes across as warm, funny, charismatic — and she is, too. I still consider her a huge star; plus, she's on the cover of Cosmo. You have to sell [issues] if you're on that magazine." She also actively works to keep the "down-to-earth dream girl" persona that she carved out in Something About Mary. On Letterman this week, she told an anecdote about feeding popcorn to her all-star boyfriend Alex Rodriguez while in a luxury box at the Super Bowl, but tried to make it seem like the everyday tale of a gal annoyed with her boyfriend for eating her food.
Still, there remains the perception that Diaz's career has lost some luster, and according to one rep we spoke to, the problem becomes more apparent if you look at her earlier credits: "On the one hand, for ten of the last fifteen years, she was working with the best and hottest directors around." Indeed, while more than a few of her gold-plated projects fizzled in the nineties, her filmography still featured a who's who of modern directors: Danny Boyle's A Life Less Ordinary, Terry Gilliam's Fear and Loathing in Las Vegas, the Farrelly Bros.' There's Something About Mary, Peter Berg's Very Bad Things, Spike Jonze's Being John Malkovich, Oliver Stone's Any Given Sunday, Martin Scorsese's Gangs of New York, and Curtis Hanson's In Her Shoes.
But that last one was half a dozen years ago. More recently it's been Shrek and, well, mostly dreck: The Holiday, My Sister's Keeper, and (dare we even say its title aloud?) The Box, which has ignominiously entered the record books as one of the most-loathed pictures in the history of CinemaScore audience research. And while Tom Cruise took most of the blame for last summer's tepid action-comedy Knight and Day, its underperformance did still little to help Diaz. So what to do now? "You have Bad Teacher work, is what you do," jokes one agent.
Regardless of how it performs, that agent and several others agree that making the Jake Kasdan comedy — which Sony insists cost a mere $18 million — was a wise move, because not only was it a well-regarded script, but "it shows she's willing to take a hit on her quote and not just do some bad movie to do a movie [that pays well]."
The Analysis: Continues the agent: "It might be time to diversify. I'd have her start a production company, and make a lot of TV. Now, especially with so few movies being made, it's important that not everything be riding on one movie. Seriously, look at Will Smith, and for that matter, look at Mark Wahlberg — he's gone from being 'just' an actor and become a real producer, too."
Another rep says that diversification is fine, but retaining your imprimatur as an actor who knows from great material is what makes such diversification possible in the first place.
"We'll know a lot more [about her prospects] after Bad Teacher opens," says that rep, "but the business is tough on women getting to be her age. I actually would put her back in some of the indie stuff she'd started out doing. That could be the way back."
The latter is what we'd recommend for Diaz. We understood why she wanted to make The Box — hey, we liked Donnie Darko too! — but as his shaky follow-ups have proven, Richard Kelly isn't quite on the level of her earlier auteurs. It's promising that her next project is Gambit, a caper comedy with Colin Firth, but we'd suggest that Diaz find a good drama, too. Though out of place in Gangs of New York, she was terrific and rightfully award-nominated for her roles in Being John Malkovich and Vanilla Sky (and perhaps should have been for the underseen In Her Shoes). With the right indie role, she could give her career a major shot of momentum.
The Bottom Line: We like Diaz's beach babe "whatever" attitude; it's part of her charm that she bats off man-eating cougar headlines by leaning into that perception in films like Bad Teacher and The Green Hornet. Still, as she nears 40, a long-term plan might be nice. Diaz's stock is still relatively robust, but who can predict its future when the actress herself would answer that prognostication with a casual shrug?
Buy/Sell/Hold: Weak hold.
Related Article:
Movie Review: Cameron Diaz Is Deliciously Good As a Bad Teacher