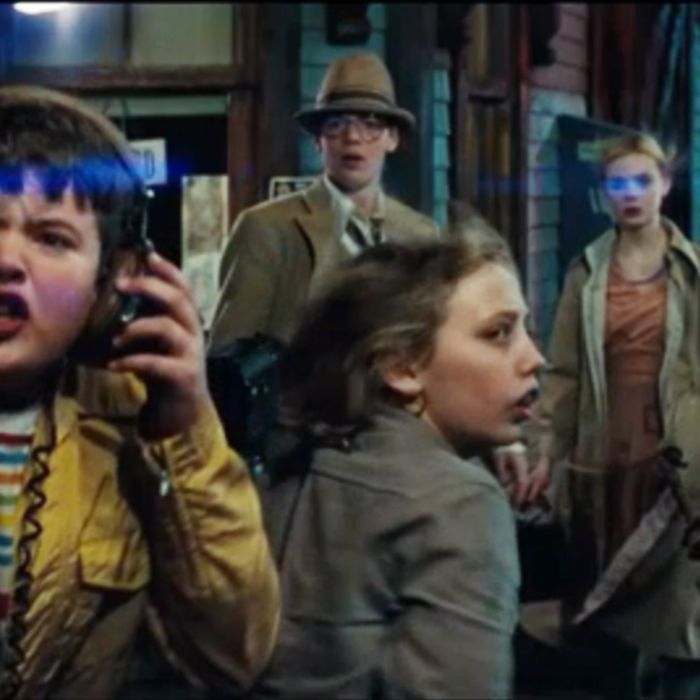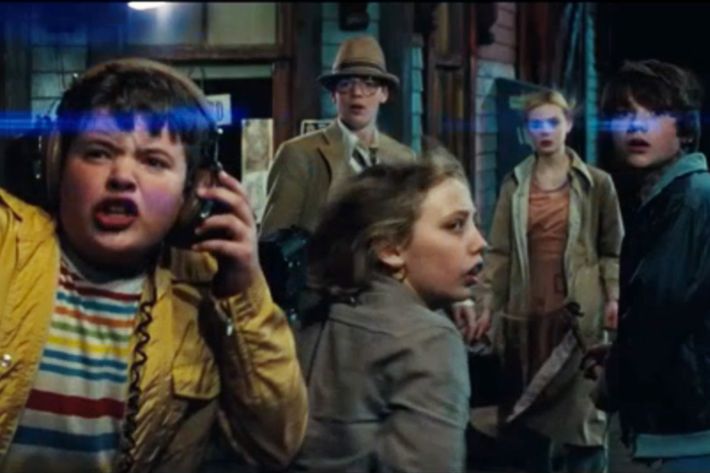 The summer's lone original blockbuster, J.J. Abrams's Super 8, opens on Friday, but the most recent audience tracking data obtained by Vulture suggests that surprisingly few people are interested in seeing it: According to NRG tracking data, slightly less than two out of three (64 percent) respondents surveyed were even aware of J.J. Abrams's homage to Steven Spielberg. Even more worrisome for its distributor, Paramount Pictures, only slightly more than one in three (36 percent) expressed "definite interest" in seeing the film. By way of comparison, last Friday X-Men: First Class, which opened to $55.1 million this weekend, enjoyed 90 percent total awareness, and about half (49 percent) of those surveyed expressed "definite interest." Even more alarmingly, Ryan Reynolds's Green Lantern, which comes out on June 17, already has 86 percent total awareness and 45 percent "definite interest." Green Lantern is also the first choice of 12 percent of respondents, compared with just 7 percent for Super 8.
This is, to put it mildly, surprising. For one thing, early reviews — including our own David Edelstein's — have been largely positive. For another, while its ensemble cast lacks major names, its executive producer, Spielberg, has near-universal recognition and appeal. (Spielberg scores a whopping 98 out of 100 on E-Poll Market Research's Celebrity E-Score, a composite measure that encapsulates the relative marketing effectiveness of celebs. He also scores an 81 in name awareness.) And while director Abrams may still be a relative unknown to most rank-and-file Americans (he has a middling Celebrity E-Score of 70, and scores an 18 in name awareness), he's nonetheless in the upper third of all film directors E-Poll surveyed (not counting those who are also known primarily as actors, such as Clint Eastwood, Kevin Costner, and Robert Redford, etc.) and highly ranked in appeal among those who do know him. Given all that, " Super 8's awareness numbers are astonishingly low," said the head of research at a rival studio.

What's to blame? Perhaps it's Abrams's penchant for secrecy itself. Last summer's big, original blockbuster, Christopher Nolan's Inception, sought to blow audiences' minds and stoke their appetites well in advance of release with a trailer that gave away its "money shots" early on, showing entire city blocks being rolled up like so many sleeping bags. Sure, the plot of Inception was a closely guarded secret, but not the fact that it would look super cool. By comparison, Abrams's Super 8 has traded on the mystique of special effects not experienced and monsters not revealed. Inception took in $60 million its opening weekend; an expert predicts Super 8 will take in around $30 million.

"They could still pull it off, but it would be miraculous at this point," said one head of research at a rival studio, who added that he was a fan of both Abrams and his movie, and was rooting for both of their successes. Added our spy, "This is what we call 'purgatory' tracking. It's horrific."

As if Paramount's money, Abrams's street cred, or Spielberg's legacy weren't enough, there's still more riding on the rails of Super 8; it is not just a summer monster movie, but a referendum on originality at a time when Hollywood has become loathe to make anything not based on a preexisting comic book, pulp novel, or board game. Kids at home, start pestering mom and dad to take you! Or better yet, smash that piggy bank and fly-pedal your ten-speed over the moon and into the multiplex.