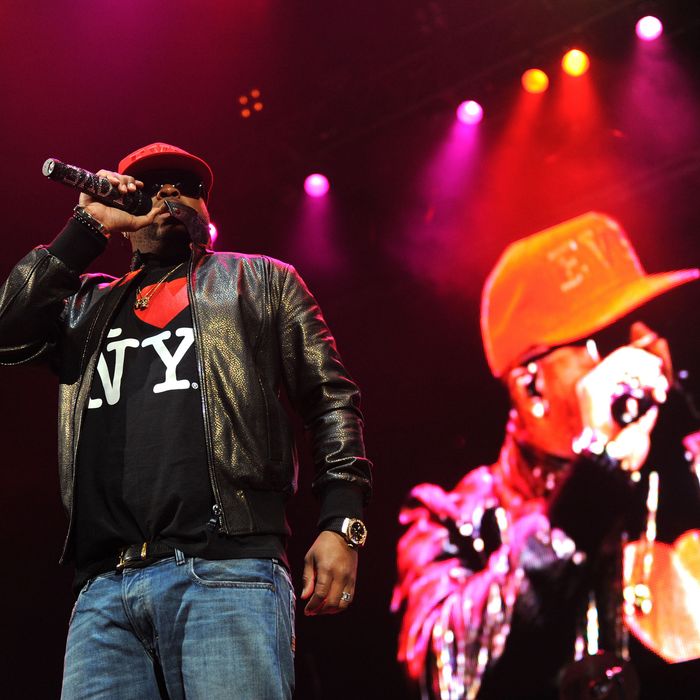 Photo: Jason Kempin/2009 Getty Images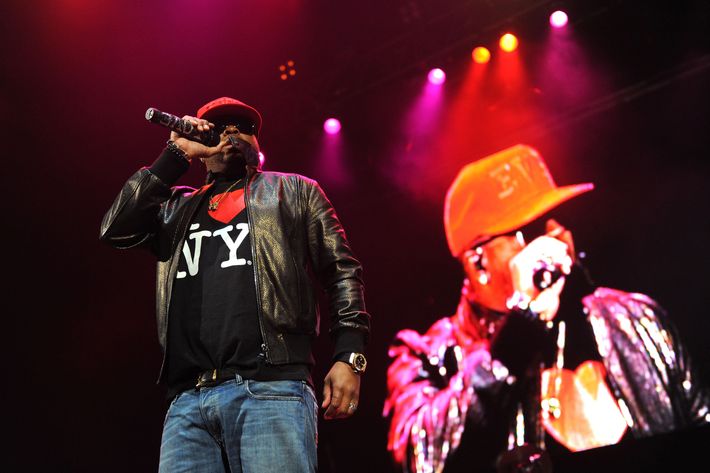 The announcement of a new album came on Tuesday, and already The-Dream has been kind enough to drop new music. The first taste of The Love, IV (Diary of a Mad Man) is here in the form of two songs, "Body Work," and "Fuck My Brains Out," released as one track. They are, unsurprisingly, both about how good The-Dream is at pleasing women physically. And they are, unsurprisingly, pretty convincing.
For example: "Here's a little something about my ex / she thought she was a super freak / she thought the sex was incredible / until she met me." For added oomph, there's the fact that Dream might be talking about his fellow pop star Christina Milian, with whom he's currently going through a messy divorce. (They're arguing about royalties to Justin Bieber songs!) The split has certainly damaged The-Dream's public image: It's not quite at Chris Brown levels, but ever since those photos of him cavorting in the Caribbean with his assistant surfaced while he was still officially wifed up, there's been an air of ne'er-do-well about him. It hasn't affected his creative process; the new tracks are as propulsive and structurally sound as ever. But will it be harder to accept his cad persona? Does hearing him sing "I don't need another bitch to lie to me" make anyone else feel a bit icky? And, last question: How is it that The-Dream has not already released a song called "Fuck My Brains Out"?