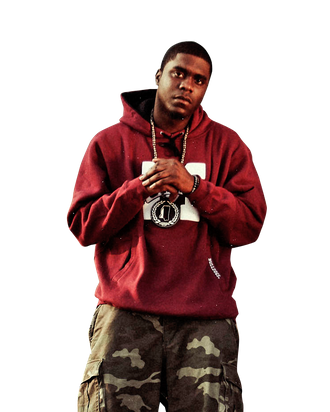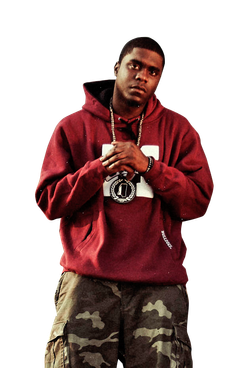 Big K.R.I.T. — a 24-year-old rapper and producer who's proudly upholding the Southern hip-hop tradition — is on a roll. Last year's release K.R.I.T. Wuz Here made him an MC to watch; this year's Return Of 4Eva has cemented his reputation as one of the more promising talents in the industry (XXL agrees: They gave him a spot in their 2011 Freshman class). His official Def Jam debut is still in the works, but K.R.I.T. now has, after years of independently disseminating music free of charge, an official major label release: R4: The Prequel, an EP that collects tracks from his two acclaimed mix tapes, hit iTunes earlier this week. Vulture took a moment to chop it up with Meridian, Mississippi's hometown hero.

The mixtapes have been widely circulated. Why release a compilation EP?
A lot of people still hadn't heard these songs, which became apparent to me on tour. Being that I put this music out and it's still kind of fresh technically to certain people, I definitely wanted to revamp it and put it back out for the public and see what happens. And the songs reflect where I want to go musically: soulful, still gritty, Southern hip-hop.
With ReturnOf4Eva out, why is your EP named the "prequel"? Wouldn't "sequel" have been more appropriate?
I still plan on dropping a full project this year. This is just preparing people for what's to come and being able to give Def Jam full confidence in the kind of music that I'm doing.
ReturnOf4Eva and K.R.I.T. Wuz Here are interchangeably categorized as "mixtapes" and "albums". How do you differentiate the two?
The reason I can call ReturnOf4Eva and K.R.I.T. Wuz Here "albums" is because they were wholly original music. There were no other instrumentals, remixes of songs you may have heard on the radio, or DJs on any of these albums. It was just new content and that's why I feel strongly about calling them "albums".
Pitchfork gave ReturnOf4Eva the coveted Best New Music tag, but lauded you as a much better producer than a rapper. Does that bother you?
I try to balance it out. I want people to know that not only can I rap, but I can also produce a song for you. Words are so powerful though and certain topics and subjects need to be spoken upon; a beat can only be so jammin'.
On the regional ode "Country Shit Remix," you collaborate with Southern notables Ludacris and Bun B, who we have to assume you looked up to growing up. What was it like working with such big names? Did you fanboy out at all?
It was definitely an overwhelming experience. Sometimes it was like "man, I'm actually in a position to work with these legends; people I look up to and listen to". To be able to chop it up with Luda about the game is something I would have never imagined. To be able to have Bun jump on one of my records and have him come out to my show in Houston is amazing to me. It's surreal sometimes, but I definitely try to stay grounded.
How do you feel about comparisons between you and fellow Mississippi rapper David Banner?
If anyone knows anything about Banner, they know that he is an activist and a strong person as far as music, doing right and helping the people. He made it so a person from Mississippi could look up and say, "there's room for us". He's like my big brother, my big homie. He's somebody I can call to get information from or inspirational words to keep my day going.
Not to generalize, but why are Southern rappers so darn nice?
Southern hospitality rubs off in everyday life and definitely in music. I was raised to be humble, open-minded to people's opinions, and to respect where they're coming from. I just try to treat people how I want to be treated.

Could you explain, to our readers from above the Mason-Dixon line, just exactly what "Country Shit" is all about.
[laughs] Aw man, it's definitely soulful. Soulful, peaceful, a lot of wisdom. To be able to go to the South, especially where I'm from, and just meet people and talk to people who have definitely been through a lot — be it civil rights or poverty — and to see just how appreciative they are for what they have. You have to go there to see it, man. And definitely good food; soul food is amazing.
Southerners always lament that New York City doesn't know how to prepare quality soul food. Have you been to any good soul food restaurants in the city?
Um, no, and I blame [Harlem rapper] Smoke DZA and [K.R.I.T.'s manager] Jonny Shipes for that! I blame both of them for that. I'm not really mad because I've had the opportunity to go to some really good sushi places and some good Italian spots.
Well, next time you come out here, Vulture will make sure to take you to someplace good!
Please do. Please do.