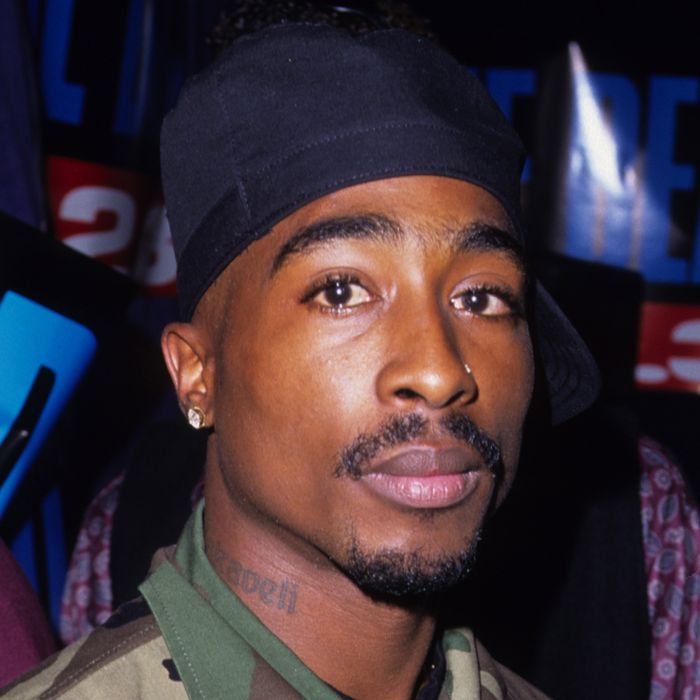 Photo: Steve Granitz Archive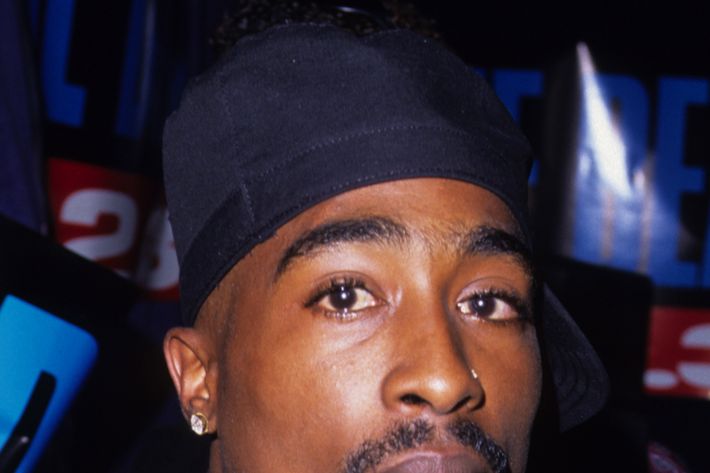 At a very interesting time! Two newish tracks from Tupac — "Watch Ya Mouth" and "NY'$2 87," both virulently anti–East Coast — have surfaced a few weeks after Dexter Isaac's dramatic confession to 'Pac's 1994 shooting, the one that mistakenly triggered Shakur's anti-Biggie campaign. For now, there has been no movement on the investigation: James Rosemond, the alleged orchestrator of the attack, has been arrested, but for unrelated drug-related reasons; meanwhile, the NYPD is still looking into Isaac's confession (as far as we know) and hasn't said anything further about its validity. But someone with a flair for the dramatic and a very special hard drive has chosen to stir up the situation, leaking tracks featuring Tupac hating on everyone.
(For the record, as MTV points out, "Watch Ya Mouth" was released two years ago with a different beat, and "NY '87" is more of a Tha Dogg Pound song.) Here we go: "Fuck what you say / we untouchable now that we done shipped Doc Dre / he ain't made a beat in six years, swear he the shit / won't get any record sales sucking Nas' dick." Also: "De La got a problem with this hard shit / ever since 'Me, Myself, and I' ya'll been garbage / I'mma keep it real, show you how it feels to vibe (?) / ya'll went three feet and stopped rising." And: "Wendy Williams is a fat bitch." Were you living in the northeast in the mid-nineties and working in a field at least tangentially related to the music industry? Listen carefully: Tupac may just have sprayed a few shots in your direction.
"Watch Ya Mouth"

"NY '87"