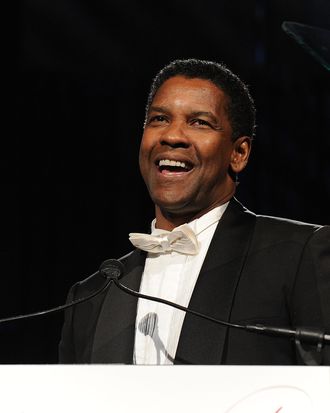 Photo: Pascal Le Segretain/2010 Getty Images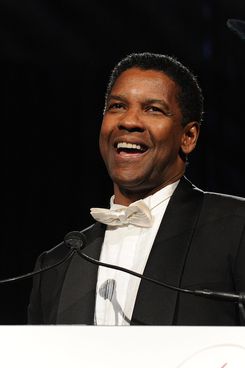 For two years, Will Smith has been trying to bring the Hurricane Katrina drama The American Can to the big screen. Though he was once signed on to produce and possibly star in the film, Vulture now hears that he's taking a strictly behind-the-scenes position and intends to offer Denzel Washington the lead role.
The script, by The Blind Side writer-director John Lee Hancock (who will also direct Can), follows the real-life harrowing ordeal suffered by the residents of the American Can apartment complex when the levees broke. Trapped by eleven feet of fetid water for two days, a six-foot-seven ex-Marine named John Keller stayed behind to ward off looters and help care for the dozens of aged or infirm residents who couldn't evacuate. After spending two futile days trying to flag down help, Keller ultimately succeeded in getting desperately needed food, water, and medical supplies air-dropped onto the complex only after finally moving dozens of aged and infirm — and notably, white — residents onto the rooftop of American Can to catch rescuers' attention. (Their story was told in the documentary New Orleans: My Home, My Life, My Love.)
Smith had been planning on starring as Keller himself, but his decision to topline M. Night Shyamalan's One Thousand A.E. (which recently pushed from September to a January 2012 start) meant waiting even longer to tell the tale, and insiders say Smith didn't want too much time to go by. We're told Washington, currently filming the Universal spy thriller Safe House, is giving notes, and based on that, Smith and Sony will decide if it's a good match.